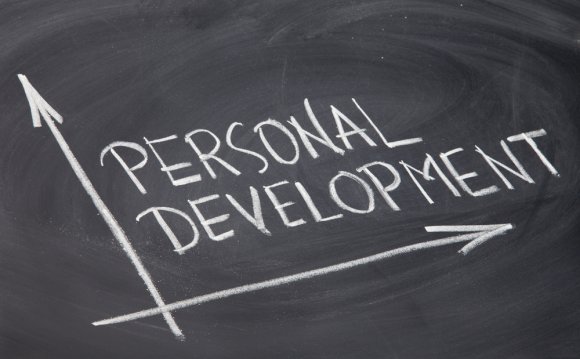 Personal development plans (PDPs) provide a powerful, flexible way to link employees' professional and personal development with the development of your business.
A PDP is a short, unambiguous written document that maps out how a person can develop skills and progress in their job. Using PDPs, you can engage your employee's abilities, commitment and knowledge to maximise their potential and that of your business.
This briefing outlines:
What personal development plans involve.
Who should have a PDP.
How to implement PDPs.
1 More than training
Using PDPs is not the same as simply putting groups of employees through traditional training programmes.
1.1 PDPs focus on the development of the individual employee.
The company will benefit if the PDP is working well.
To reap the benefits of a PDP, it is essential to secure the trust of your employees. Let them know you are committed to meeting the expectations generated by PDPs.
You will also need to enlist the commitment of the managers responsible for enacting PDPs, and provide any training they need
1.2 PDPs are personal for each employee, and take account of their aspirations.
Make sure employees define their own PDP objectives to ensure commitment.
1.3 PDPs look at your employees' long-term development, rather than short-term training needs.
The PDP is typically based on development objectives for the next year.
Objectives do not always have to be directly related to specific work tasks. For example, a PDP goal might be to improve language skills. The benefit to your company will come from having a more accomplished employee whose motivation and self-esteem have grown through achieving PDP objectives.
1.4 PDPs should be structured and documented.
Agreed, long-term objectives are the foundation of each plan. These can then be broken down into short-term goals.
Regular reviews are essential to ensure that the PDP is on track. PDP reviews should be held at least twice-yearly and can be built into your formal appraisal system.
1.5 Consider what resources are needed to support employees' PDPs and review them regularly.
You may need to provide access to training, mentoring, finance or equipment.
If you underestimate the resources required, you risk setting employees up to fail and damaging morale, productivity and the trust of employees.
A PDP for the boss
As people become more senior, there is a strong tendency for them to be forgiving of their own weaknesses. This is particularly true of hard-working owner-managers, who may readily criticise employees, without ever beginning to address their own shortcomings.
Part of the problem is that employees are reluctant (or scared) to give feedback to their bosses. So the first step to improve is to involve a neutral, professionally-skilled person to come in and ask employees and colleagues what they think (this is known as 360 feedback). This person can then help the boss evolve a suitable PDP.
Typical problems that are revealed and can be addressed using a PDP are:
Reluctance to 'let go' by failing to delegate or trust staff to complete tasks.
Poor listening and lack of interest in - or understanding of - what makes employees tick.
Autocratic rule by the boss, where better results would come from introducing efficient management structures and systems.
Lack of communication, so that employees are left unclear about where the business is going and what their own priorities are supposed to be.
Developing a PDP for senior staff can be a very positive experience. However, there is little point involving a neutral person in this process if the manager is not prepared to take heed and act on the findings.
2.1 Ideally, every employee should have a specific PDP.
Junior employees benefit from PDPs that help them to develop their roles within the business.
Managers and employers also benefit from PDPs, which keep them motivated and stop them resting on their laurels.
2.2 Typically, each employee's line manager should be responsible for the individual employee's PDP.
Managers may need appropriate training to ensure they can manage PDPs effectively. Developing these skills can be built into the manager's own PDP. Courses to develop the relevant skills of counselling, coaching and mentoring are widely available. For further information, contact your local business support organisation or the Chartered Institute of Personnel and Development (020 8612 6200).
The most senior employees - and those whose performance has the most impact on the performance of the business - may benefit from an external mentor.
2.3 Get the involvement of all your people by encouraging a learning culture.
For example, senior employees may be involved in mentoring others.
Provide support and training to enable mentoring.
3 Setting objectives
To help the employee determine PDP objectives use a standard PDP questionnaire. You can create different questionnaires for different roles in the business, but these questions are relevant to everyone regardless of position. This shows you are adopting a consistent approach and the questions can help uncover key issues.
3.1 Useful questions might include:
What do you want to get out of work?
What are your strengths and which parts of your work would you like to improve?
Where would you like more responsibility?
What is preventing you from developing as you would like?
Which interests or abilities would you like to develop?
Which new skills, or improved skills, would enhance your work performance?
How do you like to learn?
What skills or experience would allow you to feel more confident at work?
3.2 See where the employee's PDP objectives can be matched to the requirements of your business.
Provide a copy of the company's objectives or business plan with the questionnaire. This makes it easier to agree what is and is not in line with your plans.
When updating your business plan, identify what new demands will be placed on employees.
It can take skilled negotiation to bring the employee's objectives in line with those of the company.
3.3 Agree the development objectives.
You may need to compromise with the employee. For example, agreeing one objective which suits the company and one which suits the employee.
Unless the employee genuinely accepts the objectives, and believes they are worth striving for, the PDP will not lead to change.
With short-term objectives in particular, make each objective SMART (specific, measurable, agreed, realistic, time-limited).
Resources are limited, so prioritise the objectives with the employee.
Limit the number of main objectives to three or four. You can add subsequent objectives as progress is made.
Agree the action points necessary to achieve each objective.
Be positive and upbeat. For example, if absenteeism is a problem, talk in terms of 'improving attendance' rather than 'stopping absenteeism'. Provide challenges for the next period rather than criticising the previous one.
The new recruit's PDP
Using a PDP is an ideal way to manage the development of a new employee.
cna training
startup industry
impact guru khushboo jain
indiegogo fundraising
sprint crowdfunding
red cross cpr classes
esser funds
nothing crowdcube
ukrainian startup fund
canadian real estate crowdfunding
360digitmg
ontariolearn
kickstarter indiegogo
cpr first aid
working at heights training
swiss crowdfunding
unced
most successful crowdfunding campaigns
pristyn care funding
stem courses
factors affecting entrepreneurial growth
startup engine
invest in startups
enterprise company
event management course
un sdg
enterprise logan airport
crowdfunding for community projects
post training
k12jobspot
nstedb
tsche
functional skills level 2
imitating entrepreneur
idoe
entrepreneur groups
Source: www.knowledge.hsbc.co.uk
INTERESTING VIDEO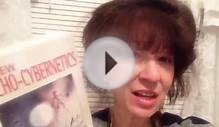 Personal Development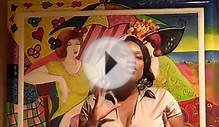 Create a Personal Development Plan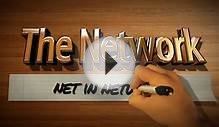 personal development plan
Share this Post