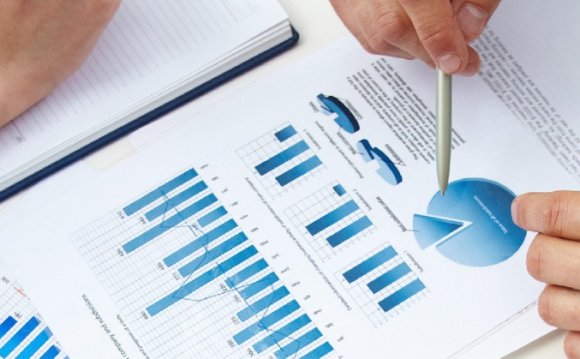 Through more than a decade of successful BI delivery, Centric has developed a proprietary BI Architecture Framework that produces mature, extensible, enterprise-scale systems. This technology-agnostic approach encompasses the full-solution architecture, including hardware planning, software selection and individual architectures of data, ETL and reporting.
Technology platforms include: SQL Server, DB2, Oracle, Netezza, Teradata, SQL Server Integration Services, DataStage and Informatica.
Reporting and Visualization
Centric's Reporting and Visualization covers a broad range of analysis capability including:
Executive briefing books and dashboards
Parameter-driven reports
Ad-hoc pivot analytics
Advanced visualization
Predictive analytics and forecasting
Complex event notification
Statistical analysis and data mining
Design & Assessment
Centric applies a disciplined approach to assessing your current ecosystem. From evaluating your current architecture to designing for your future, Centric helps you achieve your design goals. Our approach to Design and Assessment does not just cover technical expertise, but includes organizational change and the business processes required to implement and support the future.
Services include Current State Assessment, Goal State Design, and Organizational Readiness.
Strategy & Roadmap
Becoming an information-driven organization is hard work, but a plan can help. Encompassing all aspects of traditional Business Intelligence, Big Data, and Data Science, Centric will help map out the path to get you there.
Services include Strategy Development, ROI Analysis, Tool/Platform strategy and selection and Implementation Roadmap creation.
Data Governance
Centric's proven Agile approach to Data Governance leverages the idea that executive support will be forthcoming once value to the business has been repeatedly demonstrated. By making Data Governance a business-driven process, clients see tangible results in short time periods, leading to buy-in and excitement across the enterprise.
Master Data Management
In today's world where data is frequently shared across multiple systems and new systems are incorporated into existing enterprises, organizations are feeling pain in regard to consistent reporting and regulatory compliance. Centric's Master Data Management (MDM) can help organizations deal with or avoid that pain.
Technology platforms include: SQL Server Analysis Services, SQL Server Reporting Services, Tableau, Business Objects, Cognos, OBIEE/Siebel, Hyperion and others.
Information Management
Through Information Management, organizations are transformed from data-oriented silos to information factories. By utilizing the latest Information Management tools, Centric can help your organization truly understand and manage the valuable information needed to make critical decisions.
Data Conversion
Data comes in a myriad of formats and sharing data across various systems is challenging. Centric has the experience and expertise to convert data, allowing non-compatible systems to share data with one another.
Source: centricconsulting.com
INTERESTING VIDEO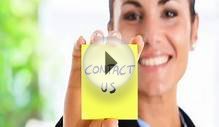 Business Intelligence and Threat Identification Services ...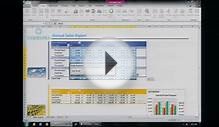 Overview of Business Intelligence in Office and SharePoint ...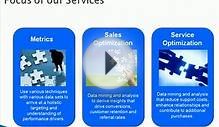 The Mounting Data Crush - Business Intelligence Services ...
Share this Post