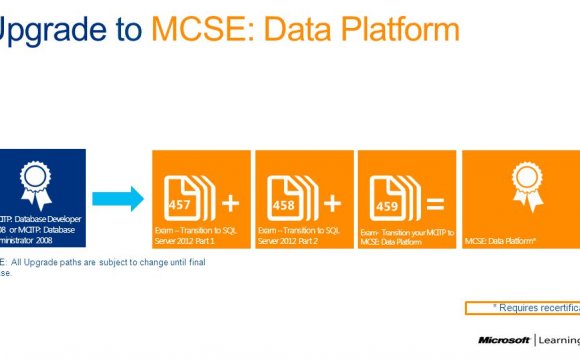 SQL Server 2008 is used in many fields and has opened up many certification opportunities. If you choose to become certified in SQL Server 2008, you have a few career choices.
The SQL Server 2008 certification paths allow you to become:
Microsoft Certified Technology Specialist
Microsoft Certified IT Professional
Microsoft Certified Architect
Microsoft Certified Master
The MCITP and MCTS certifications each come in three flavors. I'll quickly go over each of these paths to help you decide which route is right for you.
Keep an eye out for my next few articles where I will go over each path in detail, to help you better prepare for the exams.
Before going into the exam paths, it is important to note, if you wish to become a Microsoft Certified Master or Microsoft Certified Architect, you will need to take two full specific certification paths. You will need to become a MCITP Database Administrator, and a MCITP Database Developer.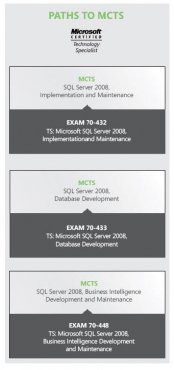 If you choose to take the MCITP Business Intelligence Developer path, you will not be able to use that towards becoming a Microsoft Certified Master and will need to take the other two paths in full.
Why Become a SQL Server Professional?
Database Administration and Development Professionals, especially those with SQL Server 2008 experience are in high demand. CareerBuilder and CNN listed DBAs as the second most promising job for 2010. And SimplyHired listed SQL Server 2008 DBA salaries at , 000 this month. So if you're looking for a career change or a direction, this might just be the right path for you.
SQL Server 2008 Microsoft Certified Technology Specialist
In the case of SQL Server 2008 certifications, the Microsoft Certified Technology Specialist is an important, but entry level certification. You will need to demonstrate your skills and abilities in using, implementing, building upon, troubleshooting, and debugging SQL Server 2008. Microsoft recommends you have at least one or more years of experience using SQL Server 2008.
SQL Server Administration
SQL Server Database Development
SQL Server Business Intelligence
Let's take a closer look at each of these.
SQL Server 2008 Administration Track
The SQL Server Administration route requires you to take Exam 70-432 TS: SQL Server 2008, Implementation and Maintenance. By completing this exam, you will have earned the title of Microsoft Certified Technology Specialist: SQL Server 2008, Implementation and Maintenance.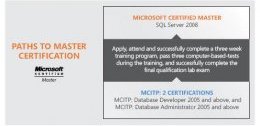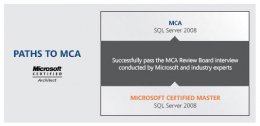 Source: blog.pluralsight.com
Share this Post