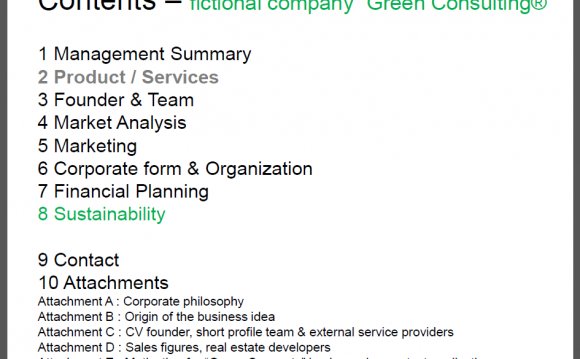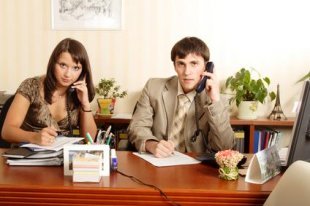 Consultants must think of creative ways to find new clients.
Group of business people working together in the office.. image by Andrey Kiselev from Fotolia.com
Consulting firms earn revenues from fees charged to clients. These can be hourly fees or fees paid on a per project basis. A consulting firm is not a capital intensive business to start. The challenges are finding clients, effectively managing your time so you maintain a high average hourly rate and collecting the fees you have earned. In a business plan for a consulting firm, the section on marketing strategies is particularly important. Consultants must have strategies in place to continually generate new clients for the firm.
Step 1
Determine the scope of your services. Match your skills and capabilities with the needs of your potential customer base. Be sure clients are willing to pay for the services you are offering. Identify market needs that are serious - your services must solve a significant problem for your clients. Just having skills or knowledge to offer is not enough.
Step 2
Devise points of differentiation. Be able to articulate why the package of services you will be offering is different - and better - than other consulting firms. Think about how to express your firm's competitive advantages clearly and succinctly to prospective clients.
Related Reading: Goals of a Computer Consulting Marketing Plan
Step 3
Create your business model. Finalize the types of services you will be offering and what you will charge for each. If you are doing a three-year business plan, consider offering additional services in years two and three - you will have an established customer base to sell these new services.
Step 4
Formulate a marketing plan. Make your website a key strategy in the plan. Show how your website content and search engine strategies will draw in potential customers. An effective website gives your firm the potential for obtaining clients all over the U.S. and internationally. List the conferences and trade shows you will attend for networking purposes. Think of non-competitive professional service firms you could reach out to to mutually refer clients.
Step 5
Prepare a financial forecast. Be conservative with your projections. Don't assume revenues will grow quickly - it will take time to develop a referral network. Make sure you start with enough capital to sustain your consulting business until it reaches break even. Scrutinize the proposed expenditures in your plan and make sure each one will contribute to the growth of your business.
Tip
To conserve capital, you might assume in your business plan that the business will initially be operated out of your home. Caution must be taken to maintain a professional image. Add a phone line dedicated to the business with a professional greeting on the answering machine. Set up the office space in an area of the house that can be closed off to interruptions.
Warning
A risk to achieving your revenue forecast in the business plan is not being paid all the fees you have earned. Assume in your cash flow forecast that you will charge a retainer at the beginning of each consulting engagement. For fees charged by the project, collect a portion when the project starts, a progress payment and then a final payment when the project is completed. This will partially protect you from less than honest clients, or those who decide to abandon a project before it is completed.
Source: smallbusiness.chron.com
INTERESTING VIDEO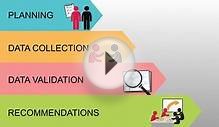 Workflow Consulting Services for Business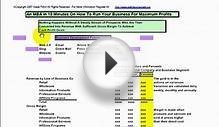 Business Consulting Services :Business Success Formula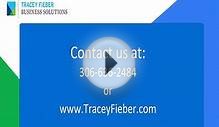 business consulting service - Communication Plan
Share this Post