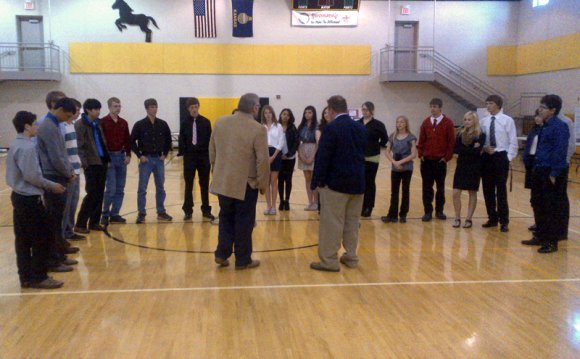 The longer I do this blogging gig, the more I realize that having a blog business plan in place is important for turning your blog into a business.
Okay, if you have a blog going and never developed a blog business plan, don't fret, you can always develop a plan now for going forward.
Why is a blog business plan important?
Because if you don't have a plan, you won't have defined objectives. Without defined objectives with your blog, you'll have a hard time hitting targets and turning your blog into a business.
But how do you develop a blog business plan?
Step 1: Define your market
Who are you writing for? You can target a broad or narrow audience. Both approaches have pros and cons.
Is your market a fad or evergreen? I'd stay away from fad or "flash-in-the-pan" topics unless you have a tight and specific business plan to capitalize on a temporary trend.
Is your market definable? In other words, is there a particular unifying group of people in the niche or market you'll blog about?
Step 2: Determine your overarching message
What is it you want to say? Why will your target market care to read what you have to say on the topic?
The key here is that you have a unique perspective on which to present to readers. You don't want to re-hash existing information. Besides, that isn't fun or rewarding.
Instead, ask yourself what it is you can bring to the table in your market or niche. Personal experience is always excellent. However, if you're a capable researcher, you can write on the latest information, studies, etc. in your niche. This will help your blog be ground-breaking and current which will attract readers.
Step 3: How will you monetize your blog?
I don't need to re-hash the many ways to monetize your blog. However, you must have a plan for monetizing. That said, you must have a flexible attitude about monetizing because sometimes you need to test different methods.
Step 4: Is your market or niche conducive for building a subscribership?
There aren't many successful marketers who don't suggest building up a subscribership in your niche. However, some niches and markets are more conducive to building a subscribership.
That said, regardless which niche you're in there is usually a way to build a subscribership if you're creative. One type of blog that can be more difficult in building a subscribership is a physical product review blog. The primary monetization model is affiliate marketing. This model can be extremely lucrative, but there's no reason not to make it more lucrative by building a subscribership at the same time.
The trouble is attracting subscribers when you simply blog about and review physical products. What can you offer as an incentive? In my experience simply offering a newsletter isn't going to do it. You need to be creative.
For example, suppose you have a blog that reviews washing machines. One way you can build a subscribership is by offering an excellent report on stain removal. Or, you can write a report on how to be more efficient with doing laundry. Given the bulk of your readers will be women, you might veer away from the "laundry" concept and offer something valuable that women will want.
Although you may have to test several incentives, in the long run, once you discover a highly converting incentive, you'll be well on your way to building a subscribership.
Step 5: How will you get traffic?
Most people starting out rely on organic traffic from the search engines. I did, and still largely rely on search engine traffic to my review websites.
However, do you have other traffic generation methods planned? Consider article marketing, guest blogging, and even buying traffic if you have a highly converting page.
Traffic generation should be an integral part of your blog business plan because without traffic your blog won't become a business.
3 tips for building a successful business with your blog:
In addition to developing a blog business plan, keep in mind the following 3 tips:
Remain flexible to some degree. You never know what will and won't work. Have a plan, but don't be too rigid.
Experiment and try new things. I've stumbled upon many great money-making techniques with my blogs because I tried different techniques, especially pre-selling techniques on my blog. Some experimentation failed while others worked tremendously well.
Once you're generating some revenue, don't be afraid to outsource some the tasks you don't care doing or that aren't your strengths.
Oh yeah, have fun with you blog. Building a business from a blog can be an absolute blast. I love doing it and when it works, it's an extremely rewarding business.
About the Author: Peter Lawlor is a contributing author to the Definitive Guide to Affiliate Review Websites.
Source: www.dailyblogtips.com
INTERESTING VIDEO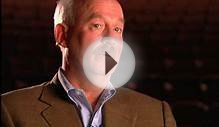 Be Prepared: Develop a Business Plan for Your Band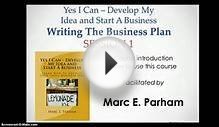 Develop My Business Plan - Session 1.mp4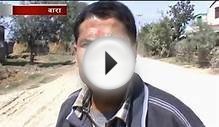 Business development plan still in complete - Bara
Share this Post