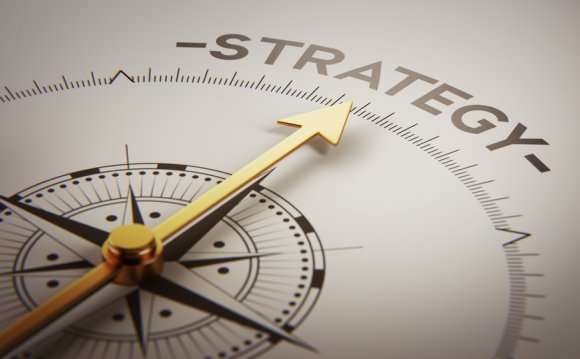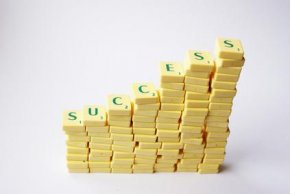 Strategic planning helps small companies grow into large ones.
success image by Wojciech Gajda from Fotolia.com
Strategic planning sounds like an activity best suited to giant corporations that employ large staffs of MBAs to manage the strategic planning process. But at its most basic level, strategic planning is a set of tools that allows any business, large or small, to get a clearer picture of the opportunities it has and the threats it faces from the economic environment and from competitors. Based on this information, the management team sets goals for the next year and for the long term. The last phase of strategic planning is creating strategies and action plans that will move the company toward its objectives.
Step 1
Formulate mission and values statements. The company's mission is a concise statement of its purpose-how the company wants to be perceived by customers, competitors and stakeholders. An example of a mission statement is "to develop technologies that allow faster and more accurate diagnosis of skin cancer." The values statement describes what kind of corporate citizen you want your venture to be. Describe what you want your company to contribute to the community and even the world.
Step 2
Describe the world around you. The environment provides opportunities and challenges. The opportunity could be that the market you are in is growing at an exponential rate. The challenges could be from factors that include a stagnant economy or a shortage of raw materials. Challenges from entrenched or growing numbers of competitors are prime threats for any business.
Related Reading: Analytical Tools for Developing a Strategic Plan
Step 3
Evaluate the current position of your company. Determine where you fit in the competitive landscape. Consider what you are doing extremely well, exceeding the performance of competitors, and where your competitors have the upper hand. Be brutally honest with this review of your company's current state. Recognizing your weaknesses will help you formulate strategies for improvement.
Step 4
Define your vision. Articulating your vision gets to the central purpose of the strategic planning process. Imagine your company's bright and successful future. Describe the size and market presence you envision your company achieving. This segment of strategic planning is the most exciting and creative: it is your unique definition of success.
Step 5
Set objectives that stretch your resources and capabilities. The vision you have for your company is undoubtedly ambitious. Take the overall vision and break it down into quantifiable components for which you can set numerical targets. Include unit sales, numbers of customers and revenues.
Step 6
Formulate strategies and action plans. A company has limited resources. Strategies and action plans determine how these resources will be deployed. Describe what products or services you will market, to whom you will market them, and what marketing and promotion efforts you will undertake to reach your target customers. Be as specific as possible. Action plans take the strategies to the next level, showing who is responsible for implementing the strategies and the time frame over which the actions will be completed.
Step 7
Show what you believe your company will earn, and what you need to spend to achieve your objectives. Referred to as a forecast or budget, in this phase you build spreadsheets that project all line items of revenues and expenses. Change the variables in the spreadsheets and do "what-if" scenarios until you are comfortable your projections are realistic.
Tips
In all sections of the strategic plan, "why" is as important as "what." Make sure you can explain the logic behind all the strategic decisions you have made.
In time, strategic thinking will be a part of your everyday life as a business owner. You will be able to perceive competitive threats before they severely impact your business, and identify opportunities before your competitors uncover them.
Source: smallbusiness.chron.com
INTERESTING VIDEO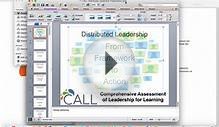 RCSS: Developing a Strategic Plan for Distributed Leadership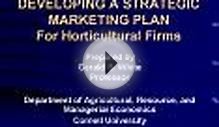 DEVELOPING A STRATEGIC MARKETING PLAN For Horticultural Firms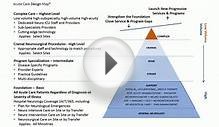 Developing a Business Plan and Staffing Model for a ...
Share this Post