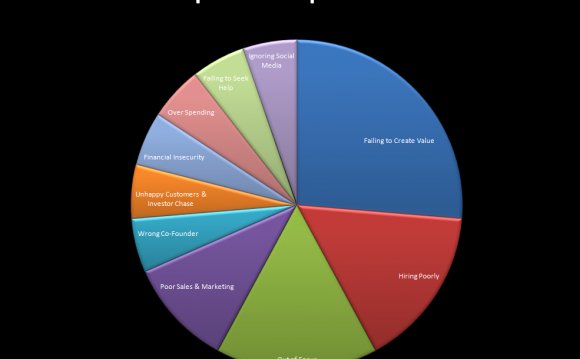 The first thing you must have is good business plan.
Without a sound business plan, you'll be unable to find funding. It's important to remember that a business plan is more than a means to money; it's also the blueprint of the business and the best way to test whether or not the business is feasible.
You must show clearly in the business plan that you have researched the market thoroughly and are able to show that the students (who are always short of money) will and can afford to rent the accommodation as they are the key to the success of the project.
Cover every possibility
In the business plan you also have to discuss how you intend to cope with the proposed electricity tariff increases and allow for possible interest rates hikes which would affect the profitability of the project.
Don't forget the nitty gritty stuff
Other very important issue which must feature in your business plan is the cost of managing, maintaining and securing the residence. Any organisation that is providing millions of Rand to develop such a project will need to be sure that the residence will at all times be properly maintained and is secure.
Building a residence of this nature may require zoning
Make sure that the property is zoned for this type of accommodation. Zoning is the grading of properties in terms of what it can be used for and what can be built on that property. Zoning schemes are imposed by Provincial Legislation and administered by Municipalities.
Find out who owns the land
You will also have to find out who owns the land. Every property in South Africa has to be registered with the Deeds Registries Office in South Africa.
The deed constitutes proof of who owns the property. The deeds office keeps a record of all property transactions. If a title deed is destroyed or lost, application can be made to the deeds office for a duplicate original of the deed.
Finance support
As this is an education project, contact the Small Enterprise Development Agency, who provide free mentorship and guidance that will help will all the important steps in starting a successful business. They will point you in the right direction in order to find funding and may also be able to help you get funding through the Department of Education. However, although they do not fund projects, they will certainly be able to refer you to the right institutions. Other funders include:
NEF Imbewu Entrepreneurship Finance
They provide risk capital to new businesses in the property development arena.
IDC-Healthcare and Education Fund
This fund supports education. Applications for financial assistance are evaluated primarily for economic merit (viability), while collateral is a secondary issue. The policy is to have interest rates between 2 below- and 5% above prime overdraft rate.

Umsobomvu Youth Fund
Enterprise Finance aims to promote entrepreneurship among young people, so it provides funding to the youth (18-35 years old) to help them start a new business or grow an existing one. However you will have to demonstrate commitment to the venture and that it will be economically viable.
Building regulations
It is widely known that the regulations for the building industry in this country are far less stringent than those of other countries.
A good reputation is so important
A reputable developer will never cut corners when building. By law certain standards have to be met throughout the building process. Architectural plans must adhere to council regulations and be passed by the local municipality.
Approval
Foundations must be approved by a building inspector before concrete is cast; the structure undergoes a damp proof test, the roof structure has to be passed and when the building is complete it must pass a final inspection.
Building inspectors can make or break a development
No loan for the construction of townhouses will be authorised by a bank without a building inspector approved by the National Home Builders Registration Council (NHBRC) passing the structure. If you plan to sell townhouses and have cut corners, buyers will be unable to obtain funding to buy a town house.
The Builders Manual
Before you start building contact the NHBRC and arrange to get a copy of their guide, "The Builders Manual". It is a complete guide to building and explains costing of materials, planning and just about everything you need to know. "The Builders Manual" retails at R100.
There is no such thing as a free ride
There is software on the market which is designed to assist owner builders to effectively cost all aspects of construction including labour, materials and equipment. However, it's unlikely that you will find free software that you can use effectively. Contact the NHBRC for advice.
Join the NHBRC
"Avoiding the professional services of a Quality Surveyor could be a foolish decision", says Zweli Mtetwa, Public Relations Manager for the NHBRC. "We can help. We look at plans and can advise the best route to take, discuss the right materials and check quotes to ensure that castings' are correct and that the owner-builder is not being over charged. The only requirement is that the builder has to join the NHBRC. The once-off joining fee is R1450 and there is a renewal fee of R200 per annum. Registration with the NHBRC will also give builders credibility" advises Mtetwa.
Zoning
Make sure that the property is zoned for the type of residential project you're considering. Zoning is the grading of properties in terms of what it can be used for and what can be built on that property. Zoning schemes are imposed by Provincial Legislation and administered by Municipalities.
South Africa's laws require that in order to develop townhouses in a residential area the property must be zoned correctly (the property may only be zoned to develop one dwelling and not a number of different units). If the property is zoned incorrectly, you have to apply for rezoning. Each local authority has different parameters in order to rezone property.
Title Deeds
In addition to the zoning regulations, development is also controlled by conditions of title. These conditions are set out in the Title Deed of each property, and can restrict the way in which a property may be developed.
Source: www.entrepreneurmag.co.za
INTERESTING VIDEO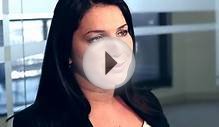 How to Develop a Strategic Asset Management Plan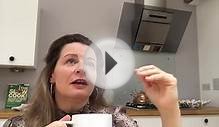 How to Get Started in Property Development! Get Started Today!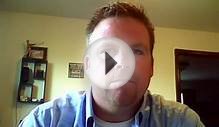 FREE Property Management Business Plan
Share this Post