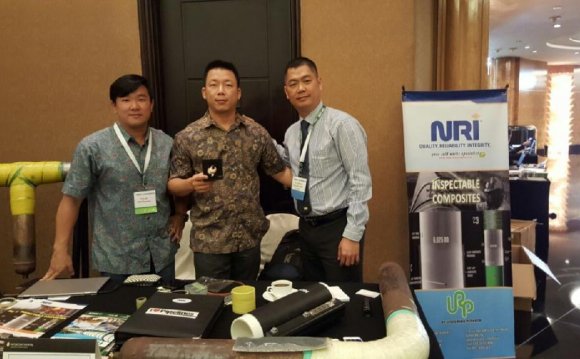 Position: Business Development Manager / Product Manager: BOPP
Location: Rayong, Thailand
Department: Marketing
Reports to: Business Development Director – Asia
Ampacet Corporation is a global manufacturer and supplier of color, additive concentrates and services for the thermoplastics industry, that is recognized the world over for innovation, quality and consistency.
Primary Function:
A BDM/PM will have basic responsibility to improve the organization's market position and achieve financial growth as planned for BOPP Masterbatch Business. Primarily by:
Defining long-term organizational strategic goals,
Building key customer relationships,
Identifying business opportunities,
Negotiating and closing business deals,
By maintaining extensive knowledge of current market conditions.
Job will involve work with the internal teams, marketing staff, and other managers to increase sales opportunities and thereby maximize revenue for the organization. The BDM/PM will be responsible to manage the overall performance of the Black Product Range in regards to:
Sales TU
Profit and Loss
Achievement of Market Share Targets
Procurement and Planning
Duties and Responsibilities:
New Business Development
Prospect for potential new clients and turn this into increased business.
Meet potential clients by growing, maintaining, and leveraging your network.
Identify potential clients, and the decision makers within the client organization.
Research and build relationships with new clients.
Set up meetings between client decision makers & company's leaders/Principals.
Work with technical team to develop proposals/products that speaks to the client's needs, concerns, and objectives.
Participate in pricing the solution/service.
Handle complaints/objections by clarifying, emphasizing agreements and working through differences to a positive conclusion. Use a variety of styles to persuade or negotiate appropriately.
Client Retention
Present new products and services and enhance existing relationships.
Work with technical staff and other internal colleagues to meet customer needs by developing new range of products or offering customized solutions.
Arrange and participate in internal and external client debriefs.
Business Development Planning
Attend industry functions, such as association events and conferences, and provide feedback and information on market and creative trends.
Present to and consult with mid and senior level management on business trends with a view to developing new services, products, and distribution channels.
Identify opportunities for campaigns, services, and distribution channels that will lead to an increase in sales.
Using knowledge of the market and competitors, identify and develop the company's unique selling propositions and differentiators.
Management and Research
Submit weekly progress reports and ensure data is accurate.
Ensure that data is accurately entered and managed within the company's CRM or other sales management system.
Forecast sales targets and ensure they are met by the team.
Track and record activity on accounts and help to close deals to meet these targets.
Work with marketing staff to ensure that prerequisites (like prequalification or getting on a vendor list) are fulfilled within a timely manner.
Ensure all team members represent the company in the best light by liaising with the advertising and promotion specialist to design sales campaigns and aids (Broachers) for effective campaign.
Present business development training and mentoring to Sales & Business developers and other internal staff and empowering them with presentations as required.
Research and develop a thorough understanding of the company's people and capabilities.
Understand the company's goal and purpose so that will continual to enhance the company's performance by developing new product ranges with the idea of growth and improvement.
Requirements:
EDUCATION
Business development management position requires a bachelor's degree in Polymer / Plastic / Petrochemical Technology or related discipline. Appropriate and related field experience in Product Management/Business Management with 3-5 years of sales experience is a key requirement. An MBA or advance degree is prerequisite. Overseas qualifications and experience in an international company are added advantage.
LANGUAGE
Excellent communication skills, specifically in spoken and written English are a must. Capability to speak/communicate in any other regional language such as Chinese Thai Japanese would be an added advantage.
KEY ABILITIES
Good technical knowledge to understand technical issues and product range with respect to customer requirement and ability to provide them with an apt solution.
Knowledge in Extrusion, Film Processing and Molding is an advantage.
Position will be based out of our HQ in Thailand and working with multi-country, multi-lingual teams with extensive travelling (50% Time) will be required.
Working independently and having abilities in business and competitor analysis & mapping with strong analytical skills involving regional polymer industry and Carbon Black market.
OTHER ABILITIES
Networking, Persuasion, Prospecting, Public Speaking, Research, Writing, Closing Skills, Motivation for Sales, Prospecting Skills, Sales Planning, Identification of Customer Needs and Challenges, Territory Management, Market Knowledge, Meeting Sales Goals, Professionalism, CRM, and Microsoft Office.
Source: www.ampacet.com
INTERESTING VIDEO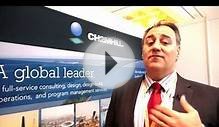 Interview with Mark Nesci, Regional Business Development ...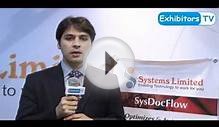 ITCN Asia TV - Warood Chaudhary, Senior Manager BD ...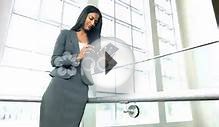 clip 54128558: Asian Indian female business manager using ...
Share this Post