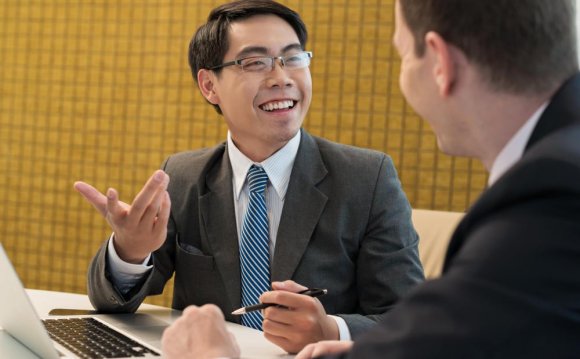 In the Master of Science Business Intelligence program at Saint Joseph's University, the average age of students is 33 and the male to female ratio is approximately 75/25. Twenty-eight percent of these students already have a master's degree. There are students from the Army and Marines, banks, grocery chains, investment firms, healthcare and pharmaceutical firms, consultancies, utility companies, technology companies and insurance companies. Many of the students are employed as analysts or consultants and some are managers. Many of these students have technology-related job titles, but there are only a few who already hold business intelligence (BI) positions.
When some of these students graduate, they will be looking for positions as BI analysts or managers. Surveying the students' backgrounds got me interested as to the types of BI positions that were being posted on online job websites. I decided to do a search at Dice.com to see what types of BI jobs existed and how BI jobs are being described.
A search on one spring day for "business intelligence" jobs at Dice.com yielded 1, 942 position listings. A sampling of the job titles listed included:
Systems Analyst – Oracle Business Intelligence
Business Intelligence Developer
SQL Server Business Intelligence
Business Intelligence Administrator
Business Intelligence Manager
Business Intelligence Analyst
Business Intelligence Consultant

I thought I would then take a look at the some of the job descriptions to see what qualifications employers were looking for in candidates for these positions.
The first one I found was a description for a BI analyst position. It said that the duties included "developing new BI services offerings, content creation, value propositions, revenue/expense projections and technology approach." It stated that the candidate "would be responsible for consulting with clients on business needs, translating business needs into analytics/reporting requirements, and interfacing with company and client to ensure successful delivery of client reporting." Duties and functions of the position included developing, packaging and delivering new service offerings related to business intelligence. These offerings were said to encompass "clearly defined value propositions and creating defensible profitability models."
I thought this was a fair description of what a BI analyst should be doing. However, many of the positions were software-oriented and vendor-specific in their descriptions. For example, there were job titles where SQL Server, Oracle, Siebel, SAS, SAP, Hyperion, Crystal Reports or Cognos were specifically mentioned in the job titles.
Some job titles were focused on where or how BI applications would be applied. These included portals, CRM, information management, performance management, fraud detection and money laundering, federal intelligence, dashboards, insurance claims, quality assurance and financial reporting.
Manager and director of BI positions typically included being responsible for the quality, structure and management of data and information within the organization. This included, for example, the movement and cleansing of data moving in and out of the company, the appropriate structuring and enrichment of data in the transaction and decision support environments, and the presentation of quality data for use by data consumers.
Other responsibilities of a BI manager/director included things such as:
Collaborating with end users to identify needs and opportunities for improved data management and delivery.
Overseeing the ongoing development and operations of a business intelligence architecture that enables fact-based decision making and ad hoc analysis and insight generation.
Staying current with industry trends.
Advising and educating management on their relative importance and impact.

I was also interested in the academic backgrounds desired for BI positions. Almost all positions listed required a bachelor's degree from an accredited educational institution, but many also mandated "some number of years of equivalent professional experience" (whatever that means). Surprisingly, some job postings made no mention of a specific academic requirement. They simply focused on years of experience and technology knowledge requirements. For example, one job only listed the following required skills for a business intelligence analyst:
Be proficient with the IBM Cognos v8 development tool suite.
During development activities, on rare occasions, it may be necessary to provide support outside normal working hours.
Have extensive experience in the design and development of OLAP functionality.
Be proficient with SQL.

I do understand that Dice.com identifies itself as "The Career Hub for Tech Insiders." And while I appreciate that such a site would stress technology skills, I am surprised that there is so little mention of any specific analytic educational backgrounds needed for the positions advertised. I presume that it is assumed by employers that if a candidate knows how to use particular BI software that they are also able to effectively select, justify and interpret the meaning of the analytics employed to their BI clientele. I think that this may be bit of a leap of faith though!
Most listings made no mention of specifically required analytic proficiencies. However, in many job postings, this was implied when they described the position as including designing and creating SQL based frameworks, OLAP cube models and end-user reports. One example of implied analytical competency stated "…with strong data modeling skills. The scope of this role is to design the conceptual, logical and physical data models necessary to support the analytic data requirements for a large scorecard/dashboard short-term project."
I found one business intelligence listing that wanted candidates to have a bachelor's degree in computer science, software design, management information systems, engineering or a related field. It struck me as odd that they did not specifically specify or stress a strong analytics and communications background (e.g., math, statistics, quantitative methods, and verbal and writing proficiency) since the main focus of the job was the delivery of business intelligence solutions to end users to facilitate their making more informed business decisions.
Source: www.b-eye-network.com
INTERESTING VIDEO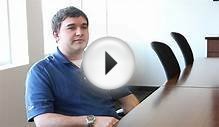 Business Intelligence Developer Job Description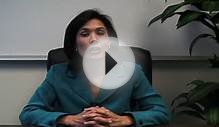 Financial Consultant: Job Description, Duties and Requirements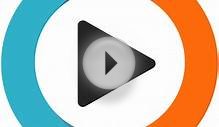 Business Process Consultant: Job Description and Education ...
Share this Post