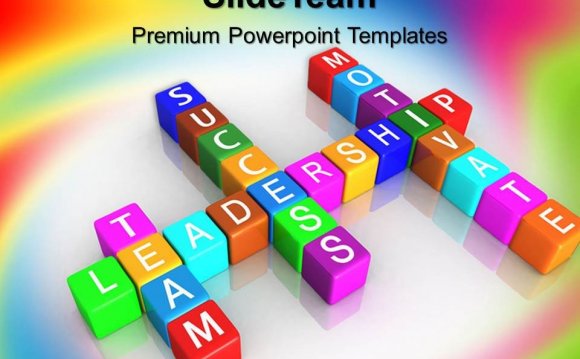 Measuring Business Development The RFP may be weeks or even months away. Are you where you should be in your preparations? How do you know? Can you quantify it? Can you measure your progress towards being ready to win?

How to Capture the Win Capturing new business is not about you. If you change your persective, you will see a big difference in your ability to gather the right information you need to win a business opportunity.

What You Need to Know About an Opportunity to Win the Bid Most people start their proposals unprepared. when they sit down to write, they face questions that they can't answer. Find out what you should know about an opportunity in order to improve your chances of winning it.

Winning When You Don't Know the Customer The best way to win proposals is to know the customer. All the best practices say so. But the best practices won't help you when you are bidding and you don't have good insight about the customer. So what should you do to win the proposal when you don't know the customer as well as you should?

24 Ways to Influence an RFP You should never bid a proposal on an even playing ground. You want the odds stacked in your favor. The best competitive advantage is when the RFP has requirements that are easy for you to fulfill, but difficult for your competitors. But how do you achieve that? Here are 24 different ways to influence the RFP.

How to Calculate ROI (Return on Investment)ROI is probably the most important calculation one needs to make to ensure the long-term viability of their business.

Attracting and Keeping Customers Without customers to purchase their products or services, every business in the world would be forced to close its doors. Here are a few suggestions for attracting and keeping customers.

How To Follow Up A Consulting Proposal You should never just submit a proposal and then wait to hear from the customer. Following up can be as important as submitting the proposal in closing a deal

The SKINNY on Radio Advertising Tips for buying radio ads.

Why Everyone is in Business Development Most people don't know it. And worse, even if they do, they don't know how to play their role in business development. If your business is to fulfill its potential, you need everyone to understand how their role fits into the business development function, and how they can support it.

Discover the Power of Disruptive Marketing Instead of refining your value proposition, or positioning yourself against the competition, consider being disruptive. Disruptive marketing seeks to overturn the existing dominant approaches by making them obsolete or irrelevant. Instead of looking for a sample or a template to follow, surprise your customers by totally exceeding their expectations.

Who to talk to In order to pursue relationship marketing and build an information advantage in pursuit of business, you have to have someone to make contact with. How do you find the right person to talk business with at a company?

Implementing A Totally New Business Development Process Most companies already have a business development process. Improvements are incremental and build on what's there. When you are introducing a business development process to an organization that has never had one or are completely starting over, it's much more difficult. Find out about the challenges that The Chesapeake Center had to overcome when implementing theirs.

Managing Business Development by Creating a Pipeline A business development pipeline is a key part of providing oversight for the business development function. Find out how to create a pipeline for your opportunities and use it to manage the growth of your business.

How The Right Business Development Reports Can Impact Your Win Rate Most professional services businesses use pipelines to manage their opportunity pursuits. However, most companies fail to get the most out of them because they use the wrong report formats. The right reports, presented using the right visuals, will make the health of your business development activities apparent. Get some tips on how to format your reports to answer the key questions you need answered. Discover the secret connection between boring BD reports and your win rate.

Case Study: Implementing a Business Development Pipeline Read the story of a company that went from not having any formal process or lead tracking system to implementing a business development pipeline. Find out how we set targets, what assumptions we had to make, what we did to correct our assumptions, and how we managed the pursuits.

Case Study: Filling Your Business Development Pipeline Lead tracking systems don't do you any good if you don't have any leads to track. Find out how where one company found the leads to fill their pipeline and how they hit their targets.

Competitive Analysis Considerations Preferably before the RFP ever comes out, you should be assessing the potential competition on a proposal. Because a proposal is a competition, you need to score higher to win. In order to boost yourself, or even lower them, you have to know who they are.

Do You Sell a Necessity or a Luxury? They are marketed differently.

What is a Capture Manager? Some organizations use dedicated capture managers to win their bids. Since capture planning is the topic of our site, we thought we should post an article describing the role of a capture manager.

Why Your Company Should Consider a Blanket Purchase Agreement Changes to the rules for using BPA's have resulted in many agencies using them instead of issuing RFPs. They offer so many advantages to both the Government and to contractors that they have become overused. Find out why they are so attractive...
Source: www.captureplanning.com
INTERESTING VIDEO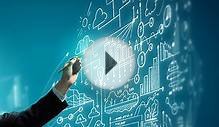 The Elements of a Successful Sales Business Plan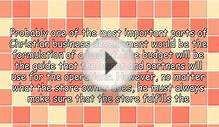 A Plan For Christian Business Development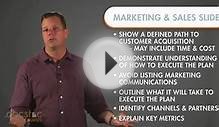 Marketing & Sales Slide - Creating The Killer Business Plan
Share this Post