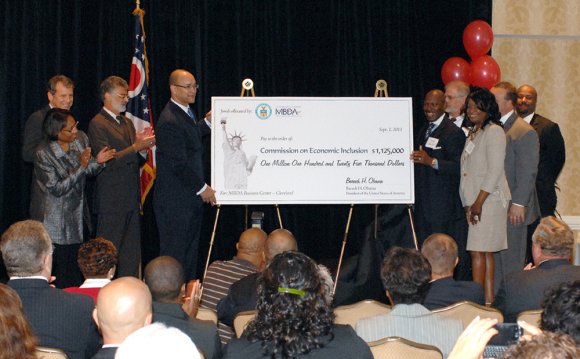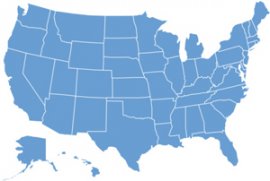 WHAT WE DO
We work throughout the Nation to link minority-owned businesses with the capital, contracts, and markets they need to grow. We advocate and promote minority-owned business with elected officials, policy makers, and business leaders. Serving as subject matter experts and advocates for the minority business community, we conduct high quality research and cultivate domestic and international relationships.
Through a national network of more than 40 MBDA Business Centers and a wide range of domestic and international strategic partners, we provide Agency clients with technical assistance and access to capital, contract, and new markets opportunities to create new jobs. Over the course of the Obama Administration, MBDA has helped minority-owned firms access $19.4 billion in contracts and capital which also created or retained nearly 60, 000 jobs.
Grow your business. Build the Nation.

Our programs and services better equip minority-owned firms to create jobs, build scale and capacity, increase revenues, and expand regionally, nationally, and internationally.

MBDA provides increased visibility and access for minority-owned firms by partnering with multi-national corporations, and government agencies in the U.S. and abroad.

Through our network of MBDA Business Centers we provide customized business development solutions designed to Grow your business. Build the Nation.
WHO WE SERVE
Our clients are businesses owned by African Americans, Asian Americans, Hasidic Jews, Hispanic Americans, Native Americans, and Pacific Islanders.

These companies are fast-growing, innovative, and represented in every industry sector in the United States.

Minority-owned firms contribute over $1 trillion in annual economic output to the U.S. economy and directly account for nearly 6 million U.S. jobs.
JOBS CREATED BY
MINORITY-OWNED FIRMS

COMBINED ECONOMIC
OUTPUT OF MINORITY-OWNED FIRMS

Global Capabilities

The value of minority-owned businesses as a key component in international trade has never been greater. They have favorable export attributes and represent the future of export growth.

Minority-owned businesses have a competitive advantage in exporting. According to the U.S. Census Bureau and other statistical data, they are twice as likely to export as non-minority companies, three times as likely to have international operations, six times as likely to transact business in a language other than English, and are export leaders in 14 key industry sectors.
WHY WE DO IT - OUR SINGULAR FOCUS
We're passionate about our work to strengthen our global competitiveness and improve the standard of living for all Americans. We strive to ensure that minority-owned firms are fully participating in the free enterprise system to fuel our Nation with new and innovative solutions.
Source: www.mbda.gov
INTERESTING VIDEO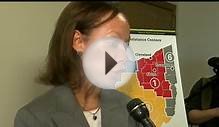 Minority business assistance centers open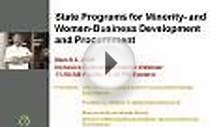 State Programs for Minority and WomenBusiness Development ...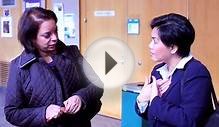 MBDA and SF Minority Business Center Unveil Tech Transfer ...
Share this Post