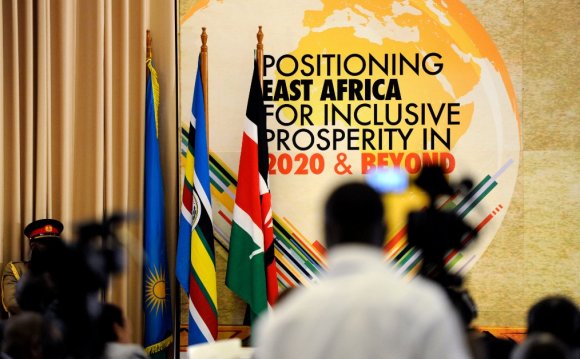 MSH seeks a skilled new Business Development Manager based in West Africa to lead its market positioning activities in the West Africa region. The Business Development Manager will gather market intelligence from the global health donor community and effectively communicate it to program development teams. S/he will contribute to the development and execution of MSH business strategies and plans at the regional and local levels and will lead positioning efforts for the designated portfolio. The manager will also work closely with MSH staff in the country offices to help develop their skills in business development.
Specific Responsibilities
Intelligence gathering:
Monitor trends at the regional and national level (focus countries) to anticipate new procurements or technical shifts.
Maintain regular communication with MSH Country Representatives and Project Directors in designated geographic portfolio to assess new developments.
Develop methods to systematically gather and disseminate intelligence across MSH.
Regional positioning:
Contribute to development and execution of MSH business strategies and plans at regional and country levels.
Lead positioning efforts for designated geographic portfolio, including compiling and maintaining key reference documents, maintaining networks of international and local partners and staff, conducting competitive analyses, participating in positioning trips, and finalizing pre-teaming agreements.
Talent development:
Work with country and project staff to conduct intelligence gathering and positioning activities, and ensure alignment of efforts with MSH business strategies and plans.
Refine and implement strategies to ensure that Country Representatives, Project Directors and other country staff in designed geographic portfolio have critical skills needed to maximize their participation in business development activities.
Develop metrics to promote accountability for business development among country staff, monitor and report on progress quarterly. Examine MSH structures and procedures to ensure that they adequately support business development goals.
Provide training, coaching, and mentoring support to country new business specialists in designated geographic region.
Qualifications
MINIMUM REQUIREMENTS:
Advanced degree in public health, international development or related field required;
7 years of professional experience in global health, with at least two years of field experience in a developing country;
Strong written and verbal proficiency in English and French.
KNOWLEDGE, SKILLS and COMPETENCIES:
Comprehensive understanding and knowledge of public health and funding trends in developing countries.
Demonstrated success in securing funding for public health projects through major donor solicitations with USAID and/or other donors.
Proven track record in building and maintaining successful relationships with partner organizations, donors and other external stakeholders.
Demonstrated success in designing and implementing strategies to effectively improve the business development skills of staff in developing countries.
Strong organizational skills, and ability to multi-task and manage multiple competing priorities and staff in remote locations.
Excellent interpersonal skills with demonstrated ability to manage proposal processes and team relationships to ensure effective collaboration by various contributors to the process, including contributors from multiple offices/units of the organization.
Demonstrated ability to work independently and flexibly in a deadline oriented environment and experience managing cross-cultural teams across time zones.
Ability to develop and manage results-oriented capacity development initiatives among senior staff.
WORK LOCATION:
West Africa; flexibility on exact location.
PHYSICAL DEMANDS:
Ability to accommodate international, regional and U.S. travel, as needed (30% time).
EEO Statement
Management Sciences for Health is an equal opportunity employer offering employment without regard to race, color, religion, gender, sexual orientation, gender identity, age, national origin, citizenship, physical or mental disability, or protected veteran status.
lifestyle or lifestyle
vogue new york street style
trending stocks to watch
trend no
green lifestyle
first coffee
1 coffee
in trends 2015
haircut child
science 20
science museum of virginia
a coffee shop facebook address
my lifestyle now
short hairstyles for black women
a 6 haircut
news medical twitter
with coffee
astrology cafe virgo
coffee for all
12 fashion
fashion style terms
button up dress stripe
about trends
coffee mugs wholesale
coffee me up
astronomical league store
starbucks near my current location
white haircut
oxygen project ideas
police fashion
who's who fashion
lifestyles of the rich and famous wiki
lifestyle lyrics lil wayne
type lifestyle
coffee grinder amazon
last trends
science games
lifestyle manager
lifestyle art
50's haircut
head pat memes
trend system
mid-ocean ridge
short hairstyles for women
year 1 science
some more coffee
lynn hair
over under coffee
coffee shops near centennial co
astronomy fun
business trends
water trends
fashion 4 all
coffee enema youtube
lifestyle and home
college astronomy
about fashion
first star over the mediterranean east
dec fashion
trend site
coffee company
trends film
people in science
stars in the sky map
fashion year
coffee beans
science is good
app astronomy
joel ma spa
what science am i doing
astrology symbols planets
fashion by he
the good cup fairview
fashion square mall
science at
2017 winter movies
fashion bug plus size clothing
christmas lifestyle
fashion after
basic outfits polyvore
haircuts near me for men
study of stars and planets
fashion then
coffee men
trend story
lifestyle board
trends this year
book haircut
coffee table sets
stars and stripes forever movie
bc astronomy
science news kids
short hairstyles for thin hair
aerobic catabolism definition
coffee life
haircut 4 u
astrology cafe horoscope
coffee cake recipes using buttermilk
new trends of
davis street coffee house
coffee mugs images
trend 40
dj haircut
pictures of scientific method
astronomer salary
name science
science museum of minnesota
rock rose coffee close
the mud house coffee
brotherhood of steel meme
astronomy topic
closest constellation that forms stars
java astronomy
astrology chart 2019
outline of the scientific method
13 coffee
coffee care
haven coffee
local trend
coffee message note
astronomy park
glycolysis equation
all science
chic outfits with jeans
haircut shop
fashion news
lifestyle sports
hair ideas 2018
what science is
history of astronomy ppt
hair styles for 2018
what are trending tickers
that lifestyle
kids lifestyle
music astronomy
lifestyles of the rich and famous robin leach
stars and stripes forever score
stars background
family trends
trending songs
more coffee
science is about why not
long haircut
music to my hair hours
haircut tv
science museum
products lifestyle
the up trend
men's fashion styles list
dresses for women
scientific method for kids make a plan
good trend
science name
does science
how many nad+ molecules are reduced to nadh
out of coffee
astronomy and
astronomy blog
lifestyle college
animal science science fair topics for 12 graders
what is the science
rumors ii franklin nj
trends 2013
diagonal stripes dress
trending songs 2019
fashion world
astronomy apps
haircut 2005
coffee's on me
study lifestyle
Source: reliefweb.int
INTERESTING VIDEO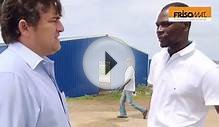 Doing business in Africa | Frisomat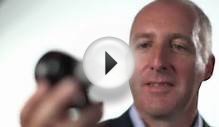 Doing business in France, Southern Europe and Africa ...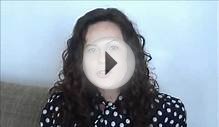 Lisa de Aguilar Jackson - Business Development Manager ...
Share this Post