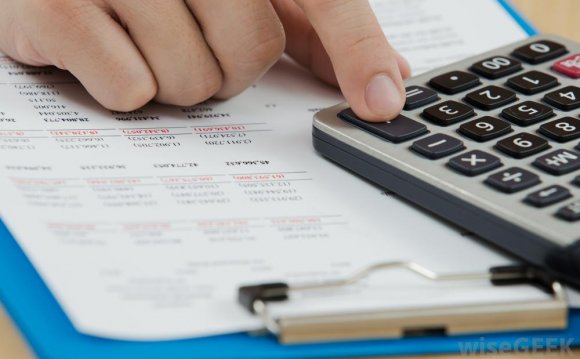 In our earlier post on Business Development Careers, we covered the basic concepts of Biz Dev roles. As a follow-up, we now include the business development job description for a few sample roles at various levels of seniority right from Business development manager to head of BD. The sample job descriptions should give you a good idea of the roles and responsibilities, reporting framework, compensation (salary and incentives) and the key skills needed.
Check it out and decide if you see yourself growing in this field.
Business Development Manager Job Description
Reporting to: Head of Business Development
As the BD Manager, you will be responsible for identifying opportunities, evaluating its fit with the company vision, negotiating and closing deals. You may have a team of Business Development Executives reporting to you.
Manager of Business Development Job description & responsibilities
You will carry out market research through industry contacts, publications, trade events, news to identify ideas for growth
You will reach out directly or through partners to target prospective business deals
You will filter out high potential deals by analysing business strategies, opportunity requirements / pre-requisites / financials, and internal priorities
You will design the best negotiating strategies by considering the risks and rewards, and keeping in mind the counter-parties preferences & goals
You will lead the negotiation to close the deal and draw in resources from within the company to make it happen
You will manage all contractual requirements and align the end result with the company's internal operations and capabilities
You will constantly keep upgrading your business development techniques, and help in enhancing the company knowledge base by participating in training and educational initiatives
As the face of the organisation, you will also help in building the brand of the company in the industry, vendor and customer community
Head of Business Development Job Description
Reporting to: Chief Operating Officer (COO) or Chief Executive Officer (CEO)
As the Head of Business Development, you will have a team of BD managers reporting to you. Apart from operational tasks (which we'll skip in the description below for brevity), the senior role gives you additional responsibilities of a strategic nature.
Head of business development role / responsibilities
You will help in developing and adapting the company vision to the changing business environment
You will help in defining the company goals for the short / medium and long term
You will coordinate with other divisional heads to implement these corporate goals
You'll create the annual business development budget in compliance with the company policy and ethical / corporate governance framework and present it to the board for approval
You will help in disseminating the executive management's vision and goals among the operational and supporting teams
You'll work with the Marketing department to ensure that the marketing and branding initiatives are efficient and effective
You will develop and build a competitive business development team consisting of managers and executives
You will be responsible for maintaining strong relationships with the internal staff, external stakeholders (partners, officials, regulators)
General Skills for Business Development Roles
Industry knowledge, networking skills, marketing / sales orientation, appreciation of customer needs, high energy levels, ability to meet sales targets, communication & presentation skills, Researching & Prospecting skills, sound understanding of business principles.
Educational qualification for Business Development Roles
This is one field where your basic qualifications are less relevant compared to your ability to 'seal the deal'. The barriers to entry are minimal.
For junior roles, almost anyone with a graduation degree (some employers might skip that too), a presentable personality and street smarts can get in. However for senior roles that go beyond sales, an understanding of the wider business practices is important.
An educational background in business, accounting and economics would be appreciated by employers.
A top MBA can help you break the glass ceiling and open up doors to senior management level jobs.
Business Development Salaries
The compensation usually follows a Base Salary + Commission structure. As lower levels, this isn't much. There's too much leg work (i.e. pure sales) but the incentives aren't usually in proportion. As you get into the management grade (which generally need a significant amount of on-the-ground experience or a top MBA or both), the base salary as well as the commission ranges go up.
Here's the general range of salaries for business development roles in India and USA.
Role / Designation Region Salary Range
Low High Median
Business Development Executive USA (USD) $40, 000 $60, 000 $50, 000
India (INR) 1.5 Lakhs 5 Lakhs 2.5 Lakhs
Business Development Manager USA (USD) $60, 000 $100, 000 $80, 000
India (INR) 2.5 Lakhs 15 Lakhs 6 Lakhs
Head of Business Development USA (USD) $100, 000 $150, 000 $130, 000
(Director / VP level) India (INR) 10 Lakhs 50 Lakhs 30 Lakhs
These are base salary ranges. Commissions can take it higher.
On the internet, you'll find stories of Business Development professionals taking home over a million dollar in compensation. Entrepreneur magazine shared the story ( of someone who sold a jet plan for a 5% commission. I guess he's ensured that he (and his future generations) will stay above the poverty for a long time to come.
It's easy to be envious of these success stories, but keep in mind that they've brought in profits that are several magnitudes greater for their employers.
Source: www.mbacrystalball.com
INTERESTING VIDEO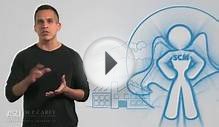 Module 8: Socially Responsible Supply Chain Management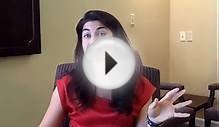 What Is Business Development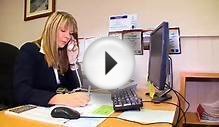 Stuart Watts - Business Development Manager
Share this Post