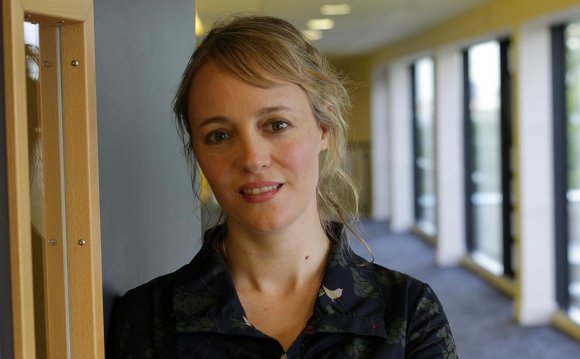 Pre-print
Author can archive a pre-print version
Post-print
Author can archive a post-print version
Conditions
Voluntary deposit by author of author's pre-print or author's post-print allowed on author's personal website or Institutional repository If mandated by a funding agency, the author's post-print may be deposited in any open access repository after a 24 months embargo period Author's pre-print and Author's post-print not allowed on subject-based repository Must link to publisher version with DOI Publisher's version/PDF cannot be used
Publications in this journal
[Hide abstract]
ABSTRACT: Purpose – The purpose of this paper is to examine what factors affect entrepreneurs with minority background to access public financial institutions' funds in initiating and developing their new ventures. Following the signal theory, social capital theory and the liability of newness perspective, the effect of demographic characteristics of entrepreneurs were investigated and the differences between ethnic minority and non-minority entrepreneurs' access to financial institutions' funds were compared. Design/methodology/approach – This paper draws on the data of 2, 119 high technology and non-high technology firms from the Kauffman foundation survey. The empirical analysis was focussed on the characteristics of entrepreneurs of these new ventures and the nature of the financial arrangements of these businesses to test the theoretical framework. Findings – This study provides empirical evidence that ethnic minority entrepreneurs are less likely to access loans from financial institutions than non-minority entrepreneurs. Moreover, the education level of ethnic minority entrepreneurs was identified as a key factor to help them to access financial institutions' funds. Research limitations/implications – The main limitation is that the data did not allow us to explore the actual reasons for observed correlations between entrepreneurs' ethnic background, demographic characteristics and their use of financial institutions' funds. Practical implications – Since the constraints in the access to financial resources greatly impact the success of new ventures, this study indicates through what factors minority entrepreneurs can increase their credence to get more financial support. In addition, it is also helpful for the loan managers of financial institutions to make rational decisions when they assess the application of minority entrepreneurs. Originality/value – This study enriches the understanding of minority entrepreneurs in the entrepreneurship literature. First, it aggregates major minorities in the USA and strives to identify systematically different financing behaviors of these minority entrepreneurs; second, it provides empirical investigation on the correlation of ethnic minority background and access to funds from financial institutions and the moderating effect of a set of demographic factors. [Hide abstract]
ABSTRACT: Purpose – Ethnic entrepreneurship is, and always has been, a means of survival. However, there is limited literature on ethnic entrepreneurship in Australia and therefore, an understanding of ethnic entrepreneurs' motivations to become self-employed. The purpose of this paper is to report the influential factors in the decision to engage in self-employment through case studies of members of Melbourne's Sri Lankan community informed by the mixed embeddedness approach. Design/methodology/approach – The mixed embeddedness approach frames the study where the authors examine the motivations for business of five Sri Lankan entrepreneurs. Narratives are used to construct individual case studies, which are then analyzed in terms of the motivations for, resources used and challenges faced on the entrepreneurial journey. Findings – For these ethnic entrepreneurs, their entrepreneurial activity results from a dynamic match between local market opportunities and the specific ethnic resources available to them at the time of founding. The self-employment decision was not prompted by a lack of human capital but an inability to use that human capital in alternative means of employment at specific points in time. Moreover the authors highlight the importance of social and cultural capital as resources used to overcome challenges on the entrepreneurial journey. Originality/value – In this community, entrepreneurship was not a result of a lack of human capital but how it was utilized in combination with social and cultural capitals in the given opportunity structure. The mixed embeddedness approach enables the uncovering of how ethnic network ties were used in light of the opportunities available to build entrepreneurial activity. [Hide abstract]
ABSTRACT: Purpose – Unfortunately, the majority of studies examining
business intelligence
(BI) have focused on its exploitation in large firms. Often studies appear to assume that smaller firms have limited interest or capabilities in intelligence. The purpose of this paper is to redress this imbalance by extending the role of intelligence (intelligence management (IM)) to small and medium enterprises (SMEs). Design/methodology/approach – Data from a sample of 650 SMEs...
Source: www.researchgate.net
INTERESTING VIDEO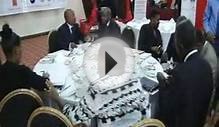 MICRO, SMALL AND Business Mentorship of MSME; Dr Ceasar Mwangi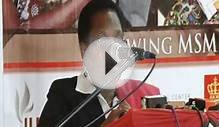 MICRO, SMALL AND MEDIUM ENTERPRISE (MSME) BUSINESS ...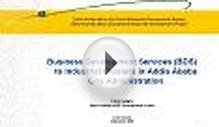 Addis Ababa Micro and Small Enterprise Development Bureau
Share this Post