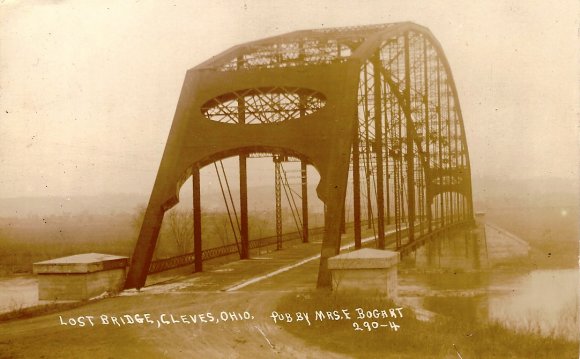 Looking for "free money" from the government to start your small business? Then you've come to the right place, because I'm here to tell you that – for the most part – there isn't any.
Despite what you might have heard to the contrary, government grants are rarely available to small businesses. But why is that?
Well, government grants are funded by your tax dollars. Any grants must be appropriated through Congress and The White House and are tied closely to specific agency agendas, such as the Department of Energy or the Department of Agriculture. To further complicate matters, the government has very stringent rules about who it provides grants to and what those funds can be used for.
That being said, certain businesses – particularly those in high tech/R&D fields – may qualify for government small business grants.
To explain more, HERE are answers to the most frequently asked questions about small business grants. I'll also introduce other, more readily-available, government-backed financing options specifically designed for small businesses.
Can I get a government grant to start and grow my small business?
Let's dig a little deeper into what government grants are available for business purposes and what aren't.
Despite what you might hear on TV infomercials or online, the government (federal or state) does not provide grants for any of the following activities:
Starting a business
Paying off debt
Covering operational expenses
However, as mentioned above, there are exceptions. Grants are available to specific industries and targeted causes identified by the federal government, such as scientific and medical research, conservation efforts, etc. This leads to our next question:
What if I'm involved in R&D? Can I get a grant?
Possibly. The federal government does provide grants to small business engaged in scientific research and development (R&D) under the Small Business Innovation Research (SBIR) Program. The program is overseen by the SBA (with participation from lots of agencies) and awards grants to stimulate high-tech innovations. In 2014, for example, SBIR awarded 300 grants with an average funding amount of $624, 807.
While the SBA doesn't give money to small businesses to in the form of grants, here's the good news – it does administer loan programs that make it easier for small businesses to get the capital they need to start up and grow, export, recover from a disaster, and many other use cases.
With SBA loan programs, the SBA doesn't provide the funds to start or grow; instead, it provides a guarantee to banks and lenders for the money they lend to small businesses owners. This guarantee protects the lenders interests by promising to pay a portion of the loan back if the business owner defaults on the loan. So when a business applies for an SBA loan, it is actually applying for a commercial loan through a bank or authorized SBA lender, structured according to SBA requirements with an SBA guarantee.
Read more about how it all works in SBA Loans Explained – A 101 for Small Business Owners. You can also get help finding the right loan for your business type and needs by checking out this Financing Wizard on Business.USA.gov.
The bottom line
If you need capital, don't waste your time pursuing "free money." Chances are you won't find it. Consider a small business loan or line of credit instead. Credit unions and community banks are especially friendly to small business borrowers and can frequently offer lower interest rates than traditional banks. Read more about your choices in Don't Qualify for Conventional Business Loan? Understand Your Options.
Source: www.sba.gov
INTERESTING VIDEO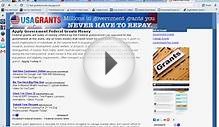 Government Grants For Small Business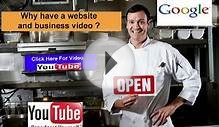 SMALL BUSINESS ECONOMIC DEVELOPMENT SOUTHERN OREGON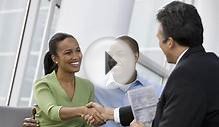 The Truth About Small Business Grants From the U.S. Government
Share this Post