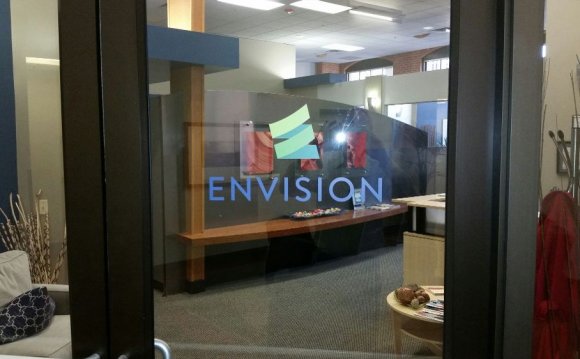 /PRNewswire/ - Living up to its name as one of the fastest growing companies in the U.S. (according to Inc. Magazine), Envision Business Consulting today announces the addition of four new hires in ., join Envision's 70+ consultants and associates to help the company continue its mission to offer world-class consulting services to world-class clients.
"Each individual brings past experiences that enhance our offerings and enable us to bring our clients first-rate consulting solutions, " says Wolf. "Eric and Deb pull from decades of consulting and leadership experience, while Nick and Alicia are rising stars in their respective fields. In today's competitive hiring age, we feel fortunate to have these individuals choose to join our fast-growing consulting firm."
Rob Novick, Principal and co-founder of Envision Business Consulting, says he believes each new hire represents Envision's integrity and values.
"We may be fast-growing, but we think of ourselves as a small and nimble company. We place emphasis on maintaining accountable, trusting business partnerships, focusing on results, and providing top-notch consulting solutions to our clients, " says Novick. "I'm confident that Eric, Deb, Nick and Alicia will continue to uphold our values and add to our company's success and growth."
About the New Hires:
Eric Hudson joins Envision as Consulting Director, responsible for leading client projects and business development initiatives. Hudson, a 20-year consulting veteran, served as Principal at DesignGoodBiz Consulting, where he led business development and client engagements in lean process improvements, post-merger integration and IT systems implementations.
Deb O'Neal has 18+ years of consulting, recruiting and coaching experience. She joins Envision Talent Solutions as a Recruiting and Operations Manager responsible for leading client projects and business development. Prior, O'Neal started her own personal coaching business and worked at Accenture in the company's Organization, Corporate Strategy, and Business Process Outsourcing practices.
Nick Jacquemard joins Envision as a Senior Consultant, bringing eight years of consulting experience from a prior position as a Senior Associate at KPMG. Jacquemard's experience includes leading large-scale projects across multiple industries. At Envision, Jacquemard assists on client projects, leveraging his skills in IT implementation, business process design and program management.
Alicia Miller joins Envision as a Manager and assists on various consulting engagements along with pursuing new client relationships. Prior to Envision, Miller spent two years in a business development role at Baceline Investments, a private commercial real estate investment firm in .
Envision is dedicated to delivering high-level, customized business solutions to commercial, government and non-profit organizations. Envision Business Consulting's wide breadth of consulting services include Organizational and Change Management, Human Capital Management, Business Technology Enablement, Strategy and Operations, and Social and Collaboration Services.
About Envision Business Consulting®
Envision Business Consulting® was founded in 2009, and has a unique ecosystem that includes strategic business solutions, recruitment and talent services, angel investing and philanthropic partnerships. Based in with offices in the Midwest (-) and, Envision Business Consulting® is a rapidly growing consulting firm. In 2013 and 2014, named Envision as one of the fastest growing companies in America. In 2014, Envision Business Consulting was named one of 50 Colorado Companies to Watch by ColoradoBiz magazine. Visit
Source: www.prnewswire.com
Share this Post