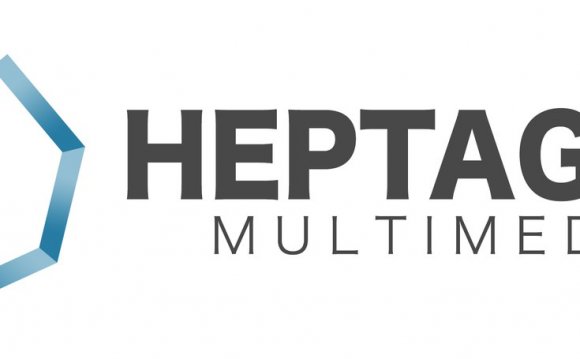 The Certified Business Development Expert (CBDE) Program is a professional certification tailored to fit the schedules of busy professionals. With our 100% online learning platform and multimedia study materials; this program provides participants with our easy-to-access and revolutionary training platform. This platform includes audio interviews with industry experts, instructional videos covering the best practices, fundamentals and insights. We are training tomorrow's business leaders today.
Learn More About Getting Certified: CBDE Syllabus (PDF) | CBDE Study Guide (PDF) | Video Sample (Mp4) | Audio Interview Sample (Mp3)
Participants will cover five main areas: business development planning and execution; marketing and sales best practices; client pipeline management and development; authority construction and positioning; and influence and persuasion strategies.
To learn more about the requirements of this program and how to get started, please enter your name, phone number, and email address below:
Master's Certificate Credit: This program counts as one of the core course requirements for the Master's Certificate in Marketing. To learn more about our Master's Certificate programs, please click here.
45 Minute Expert Audio Interviews (MP3 Format) Included in the CBDE Program: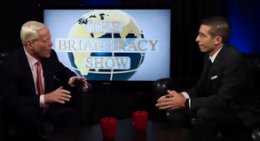 Brian Tracy: Brian is a top 20 most well-known global business speaker and trainer for sales managers and sales career professionals. Brian has spoken in over 80 countries to over 5, 000, 000 people live and he offers some of the best-selling books in the world on time management, productivity, and business growth. Brian has been a mentor to Richard Wilson, our CEO and Richard has both interviewed him and been on his TV show as well – The Brian Tracy Show (pictured included here from TV interview). We were honored to have the chance to interview him for our BusinessTraining.com platform.
Liza Anderson: Our team interviewed Liza Anderson to provide insights into how public relations and business development go hand-in-hand in growing a business. Liz is known for her celebrity branding and business development expertise and shares that knowledge on this expert audio interview for program participants.
Mark is the head of RSW an outsourced marketing group that helps ad agencies and public relations firms better position themselves and identify leads in the marketplace.Within this Expert Audio Interview Mark shares his expertise in business development taking lessons from work he has recently completed for clients.
Nicholas Ken: Our team completed this Expert Audio Interview with Nicholas because he is a freelance sales project consultant and blogger. Nicholas runs a blog called Mind on Media Sales and he is an expert in sales and has been working in this space for his whole career.
Akash Karia: Akash is the #1 most prolific writer and thought leader on the topic of public speaking globally and he is himself ranked a top 10 speaker in all of the Asia-Pacific region. We were honored to interview Akash on humor, advanced rhetorical device usage, developing a signature story, pattern interrupts, being prolific, modeling, how successful speakers think, and how to create a memorable phrase that pays. If you ever wondered what it would be like to sit down for coffee with a global expert on public speaking, please listen to this audio interview.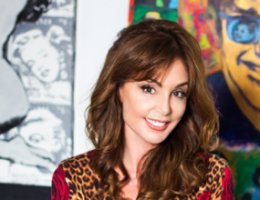 Patsi Krakoff: Patsi was interviewed for this program because she is a content marketing specialist and the author of the book "Content Marketing with Blogs."Within this recorded Expert Audio Interview she shares lessons on how to create consistent high quality content to build a business.
Greta Shulz: Greta is head of Shulz Training a leading sales training company. Greta has has been working in business development and sales for most of her career and she is a nationally recognized figure in the industry.We are honored to have completed this valuable interview with Greta, make sure not to miss this recording.
Mitchell Harris: Mitchell is the Founder and Director of Business Development of MJ Harris and Company.Mitchell has a background in the investment management industry and through that he discovered the core importance of business development and business growth.
Advance your business development career by learning business development fundamentals, best practices, and strategies. Completing the program allows you to add the Certified Business Development Expert (CBDE) to your resume and bio to show that you have passed our examination as evidence of your business development knowledge.
Guaranteed Value: We are so confident that you will greatly benefit from our career coaching, practical training modules, and resume improvement from completing our programs that we offer a 100% money back refund policy. If you change your mind about completing our programs for any reason at all within the first 7 weeks after registering just email us and you will get your full money back in 1 business day. Give us a test drive by registering today and you will see why over 3, 000 participants like you have completed our training programs.
How to Get Started: Register for the CBDE now by completing the application below, or our fax/email registration form. You can also contact an enrollment advisor Monday through Friday from 8am to 5pm Pacific Standard Time (PST) at (503) 922-2752.
Content Tags: Business Development Certification Program, Online Business Development Training, Business Development Certificate, Certificate in Business Development, Business Development Certification, Business Development Training Program, Business Development Designation Program, Business Development Designations




Source: businesstraining.com
INTERESTING VIDEO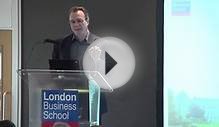 2 tips for developing good management skills | London ...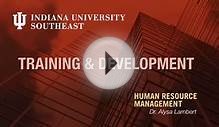 HR Management: Training & Development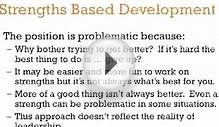 Strengths Based Development - A 3-Minute Crash Course
Share this Post