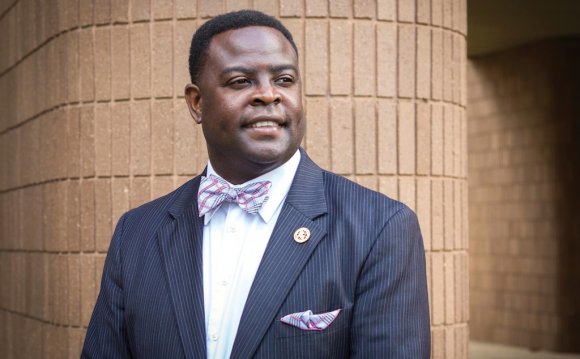 On Demand, available until February 29
Topic: Financing and Capital
In this self-paced training video, you will learn the five key steps to financing your small business. After completing this series, you will gain a better understanding of financial planning and assessment, credit and collateral, sources of funding and pitching your business idea. Click the registration link below to get started!
Speaker: Mike Pennison, Senior Business Consultant
Location: Online
Fee: $ 25.00
Topic: Marketing and Sales
Good relationship skills, strategic planning and product expertise all contribute to effective selling. In Creating a Winning Sales strategy, you will learn practical solutions for profitable sales growth.
Speaker: Presented by Erik Waters, Business Consultant
Topic: Start-up Assistance
This course will introduce you to the basics of creating and financing a successful business. You will learn to evaluate your ideas, choose the best financing options and legally register your business. The course will point you to the resources you need on your entrepreneurial journey. Click the registration link below to get started!
Speaker: Carmen Sunda, Small Business Expert
January
Google Maps is one of the most popular and regularly used apps in the world, and businesses with complete online listings on Google are twice as likely to be considered reputable by consumers. Since putting your business on Google Maps makes it easier for people to find & connect with your business online, we want to help you make sure your business information is on the map and is attracting customers. In this workshop, our local Google expert will walk you step by step through the process of creating, optimizing, and managing a Google Business Listing. By the end of the class, you'll have a listing set up and ready to connect with online searchers. So bring your laptop and Get Your Business Online! P.S. - This workshop also comes complete with free Google swag so sign up before it fills up!
Speaker: J.R. Portman - Google Trusted Photographer, 5 Stones Media
Join us at no cost to learn what it takes to successfully start your own business. "Starting & Financing a Small Business" will cover the topics of financing, your business plan, your marketing strategy and more. This is part 1 of a 3-part series on "Starting & Financing a Small Business". Part 2 will be "Promoting Your Small Business" and part 3 will be "Hiring Your First Employee". Don't miss out on part 1 of this beneficial training trilogy. Come learn how the SBDC can assist you in making your dream of starting your own small business a reality. Register to attend at no cost today.
Speaker: David Creswell, LSBDC-Shreveport Business Consultant
Identifying and securing the financing you need to grow your business can be a daunting task. A winning funding proposal can make the difference between No and Yes! Learn what to do before approaching a lender. When you know what the lender is looking for and the questions the lender wants answered, you will improve your chances of obtaining the financing that your business needs. In this seminar, you will learn: · To identify and assess the financial needs of your business · To identify sources of capital · How to prepare the essential documents for a lender or investor · How to answer the key questions lenders ask You should attend this workshop if you are a business owner: · Who is seeking financing to start or expand their business · Who has been told by a lender to develop projections and a business plan before applying for the loan · Who has been declined for a loan by a bank
Speaker: Jimmy Nguyen, Business Consultant
This seminar will provide entrepreneurs with a comprehensive overview of the steps to be taken to start a business, the essentials of business planning, and how to determine funding needs for the start-up. Seminar covers: • Items you want to know before starting a business • Preparing for business success • How to start your business • Financing options • Resources for your business
Speaker: Mike Pennison, Business Consultant
Fee: $ 10.00
This workshop is highly recommended for all individuals interested in determining the feasibility of their business idea, planning to start or have recently started a small business, seeking a small business loan, or wanting to learn more about business planning. Topics of discussion will include writing a business plan, sources of funds for start-up and expansion, small business resources, and required licenses.
Speaker: Louisiana SBDC at Southeastern Louisiana University
Your brand is your key to being recognized in a sea of competitors. How you present yourself via digital media is a crucial part of your business' marketing strategy. As more and more people gravitate towards the Internet to do business, it is important to stake your claim in this new territory and get your brand out there. "Internet Brand Basics" takes a look at how you can use your Website Content, Social Media, Search Engine Optimization and various other tools to market your brand online. This class will give you an overview of how the Internet can increase sales through recognition of your brand as a provider of products or solutions. We will cover why content is important, how social media can generate sales, what search optimization is and how you can bring your business online with little or no cost, aside from your time. "Internet Brand Basics" is the starting point for growing your business' presence in a growing digital world.
Source: www2.lsbdc.org
INTERESTING VIDEO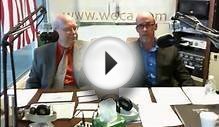 Small Business Development Center at UNF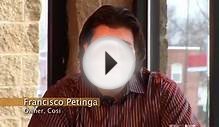 Introduction to the Small Business Development Center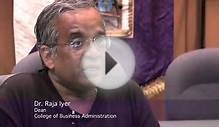 Small Business Development Center (SBDC) at Tarleton State ...
Share this Post