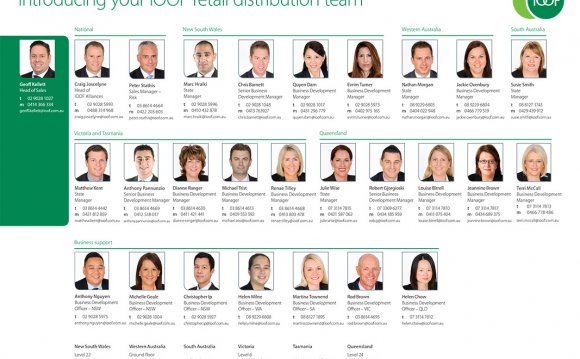 Apply
(ID 299741)
Amzn Asia-PacificResources SGP
at Business Development and Partner Network
SG, Singapore
Job Description
Would you like to make history in the world of cloud-based managed desktop computing? Come and join the Amazon Web Services (AWS) Business Development team.
Do you want to own driving the adoption of Amazon Web Services (AWS) in APAC's largest and most innovative Financial Services Industry (FSI) companies? Want to be part of a cross-functional team focused on increasing technology adoption of cloud computing by engaging directly with C-level executives and influencers at all levels? Do you have the business background, technical depth, and communication skills needed to help further establish Amazon as the leader in the Financial Services industry?
As an experienced business development professional you will know how to develop/execute a go-to-market plan and be the 'market maker' for the FSI segment. Your responsibilities will include helping to define key FSI customers, finding strategic partners, assembling cross-functional engagement teams, and driving business and technical relationships with customers to create significant new opportunity pipelines. You will enable the AWS sales teams to more effectively drive their day-to-day interactions with key FSI prospects. You will work closely with AWS Solutions Architects and AWS Professional Services teams to develop and promote cloud best-practices. And you will work closely with the AWS product and services teams to help evolve AWS offerings for more rapid enterprise adoption while addressing issues, concerns, and requests from the field.
Your deep domain knowledge of the financial services industry will enable you to identify the workloads and use cases where AWS can add value. The ideal candidate will possess a business background that enables them to drive an engagement at the CxO/VP level of Financial Services companies, as well as having the technical depth to easily communicate the benefits of cloud computing to IT architects, application analysts, and enterprise security and compliance teams. The ideal candidate will also have a demonstrated ability to think strategically and long-term about the needs of global businesses, and be deeply familiar with complex, legacy IT environments including applications, middleware, storage, networks, information security, and operations. A keen sense of ownership, drive, and scrappiness is a must.
Roles & Responsibilities:
· Serve as a key member of the Business Development team in helping to drive AWS marketing, sales, and technical strategies for the financial services industry
· Define and size enterprise segments, identify key FSI customers, and identify industry partners including ISVs and system integrators.
· Create strategic business development plans for identified opportunities and ensure these plans are in line with the AWS strategic direction.
· Develop industry-specific messaging and collateral materials that effectively communicate the AWS value proposition for enterprise cloud computing, including datacenter-to-cloud extension and migration.
· Develop and execute the strategic business development plans while working closely with internal stakeholders including sales, marketing, & partner teams, solution architects, professional services and support teams, legal and contract teams, and the AWS service teams.
· Fill the business development pipeline by engaging with prospects, partners, and key customers.
· Understand the unique business & technical requirements of FSI customers and work closely with the internal development teams to guide the direction of our product offerings for our largest and most complex customers.
· Understand and exploit the use of Salesforce.com and other internal Amazon systems for campaign tracking and pipeline management.
· Prepare and present business reviews to the senior management team regarding progress and roadblocks to closing new enterprise customers.
· Manage complex enterprise contract negotiations, in cooperation with AWS legal and professional services teams.
· Handle a high volume of engagements and the fast pace of the cloud computing market.
· Creative prospecting through campaigns, business partners, and other activities to identify new customers
· Clearly articulate the AWS Financial Services propositions to customers, partners and internal staff.
Qualifications
Basic Qualifications:
· The right person will be business focused and will be capable of understanding the complexities of large financial services organization's IT environments.
· Must have 7-10 years of business development and enterprise solution selling experience.
· Prior experience working in the Financial Services IT industry is highly desired, either as a vendor or as an enterprise customer.
· Some relevant technical knowledge is helpful, such as: database systems, core distributed computing concepts, fundamentals of cloud computing and virtualization, storage systems, content delivery networks (CDNs) etc. with ability to go deep enough on technical aspects to differentiate between varied data storage services.
· Strong verbal and written communications skills are a must, as well as leadership skills.
· Must have a demonstrated ability to work effectively across internal and external organizations, including strategic partners and ISVs.
Preferred Qualifications
Preferred Qualifications:
· Experience working within the technology industry is highly desired
Source: www.amazon.jobs
INTERESTING VIDEO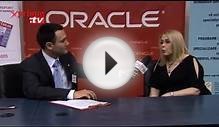 Andrea BERKOVA Business Development Manager ORACLE ...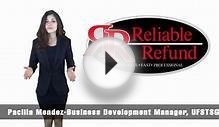 Business Development Manager Testimonial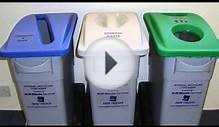 B&M Waste Services Business Development Manager Kevin Glanvill
Share this Post