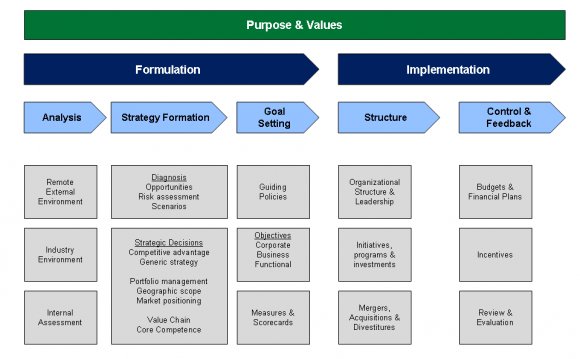 Business development is a combination of strategic analysis, marketing, and sales. Business development (or "biz dev") professionals can be involved in everything from the development of their employers' products and services, to the creation of marketing strategies, to the generation of sales leads, to negotiating and closing deals.
The job of the business development professional is typically to identify new business opportunities-whether that means new markets, new partnerships with other businesses, new ways to reach existing markets, or new product or service offerings to better meet the needs of existing markets-and then to go out and exploit those opportunities to bring in more revenue.
Since the field is a cousin of marketing and sales, even when an organization doesn't have a stand-alone business development department or employees with the phrase "biz dev" in their job titles, you can bet that folks in sales and/or marketing are handling business development responsibilities. You can find biz dev jobs in all industries-at everything from tech startups to huge pharmaceutical companies. What the work entails, exactly, depends on how big a company is and what industry it's in.
What You'll Do
Your job in business development may involve any or all of the following:
The first aspect of the business development professional's job is typically to identify new business opportunities.
This means several things, in terms of what you'll do. First, you'll need to stay abreast of what's happening in your industry-what your competitors are up to in terms of products and service offerings, pricing, marketing strategies, and so on. Second, you'll need to make sure you understand what your company is up to on an ongoing basis-to understand your company's strategy, how your company compares to its competitors, and how it's perceived in the marketplace. Third, you'll need to understand the market for your company's offerings-who comprises it, and how it may be changing.
Next, as a business development professional, you'll need to think creatively about everything you know about your company. This is the part of the job in which you identify possible ways to improve your company's sales, which can mean identifying anything from new market segments (or individual potential clients), to new sales channels to sell through, to other, related products or services in the marketplace with which your company's products or services can be combined into synergistic, "co-branded" offerings.
The next part of the job is prioritizing the new business opportunities you've identified. To do this, you'll need to compare the potential returns of each new opportunity to the costs your company would incur to exploit it. Which means spreadsheets-lots of spreadsheets.
Finally, you have to bring the new opportunities you've identified and prioritized to fruition. In other words, you'll be negotiating with those at other organizations who can help you take advantage of the opportunities you've identified. And, if you're good at what you do, you'll be closing deals with those other organizations to increase your company's bottom line.
One thing you'd probably be doing as part of a biz dev career at an enterprise software company, for instance, is identifying and signing partnership deals with IT consulting firms that implement enterprise software for their clients-deals that will give those firms you partner with a cut of your company's revenue from any new sales of your software that they can bring in. Or, say you're in biz dev at a big publishing company that's looking to deliver a new, younger market to its advertisers; in this case, you might be involved in acquiring a smaller publisher that already has expertise in marketing to a younger audience, as well as established distribution channels for getting products to that market.
Business development involves varying degrees of sales and strategy. In some companies, biz dev people may focus on getting new corporate sales accounts, while in others they may lead new product development. At larger companies such as Oracle, Cisco, or Microsoft, one of biz dev's many responsibilities may be to decide which smaller companies the company should acquire next to ensure that it retains its market strength in the future.
Source: www.wetfeet.com
INTERESTING VIDEO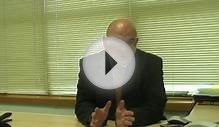 Business Planning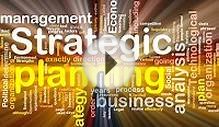 Strategic Planning And Management. | Abode Business - Home ...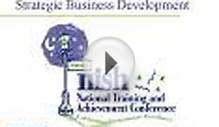 Strategic Business Development
Share this Post