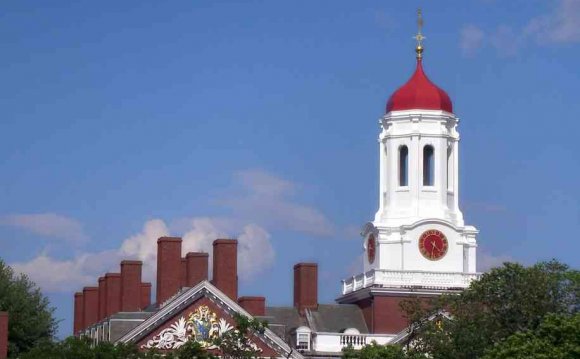 Early Application Deadline: November 13, 2015 | : March 18, 2016
Tuition: $7, 290 per person
What You Will Learn
The Management Development Program (MDP) prepares you to become a better leader of your unit, department, or college, as well as a more valuable contributor to broader institutional goals.
Program Overview
As a middle manager in higher education, you face a distinctive set of leadership challenges. You are responsible for leading your administrative unit, crafting strategy, motivating staff, and allocating financial resources, but are also expected to enact the vision of senior leadership and mobilize support for broader institutional goals. To be successful, you must be adept at managing both "up" and "down" the institutional hierarchy.
Through real-world case studies, small group discussions, and interactive presentations, MDP teaches you to think beyond your own administrative area and lead in ways that support larger institutional objectives. You will gain a deeper understanding of how different units function and will be able to incorporate broader strategic considerations into your management decisions. MDP provides the tools and insight to think more strategically, balance competing demands on your time, and engage in more forward- thinking leadership.
Download a sample schedule here.pdf
Understand the characteristics of effective leadership in higher education
Develop and lead high-functioning teams
Understand your optimal role in planning initiatives
Analyze financial data and understand how funds are allocated and budgets are created
Consider the ethical dimensions of educational leadership
Identify the conditions — both individual and institutional — that increase opportunities for professional development and personal transformation
Function as an effective change agent
Mid-level administrators in the early years of their careers
Deans, directors, and department heads
"MDP was a life-changing experience." — Halaevalu Vakalahi, Associate Dean, School of Social Work, Morgan State University; MDP'14
"MDP has helped me to look at my own administrative and leadership style in a whole new perspective. I intend to build on my current strengths using all the new concepts I absorbed." — 2012 participant
"This was the best. The conversation was outstanding and I learned so much from the very competent group of professionals I was working with. And it was fun, to boot." — 2012 participant
"Our group formed a bond that was undeniable. I truly got as much—if not more—out of the small groups as the plenary sessions." — Amanda Hostalka, Chair, Stevenson University, Stevenson, MD
Joseph Zolner is Lecturer on Education and Senior Director of the Harvard Institutes for Higher Education at HGSE. As HIHE Director, he is responsible for the quality, relevance and variety of professional development programs offered by HGSE for the higher education community. Previously, Zolner served as Director of the Graduate Management Institute at Union College, NY and Director of the Graduate School of Business Administration at Northeastern University, MA.
Enrollment Instructions
MDP is designed as a developmental experience for those with significant administrative responsibility in an institution of higher education who demonstrate high potential for making substantive future contributions. It is not designed for full-time faculty members or others without current administrative duties. A network of alumni and former participants are available to speak with you, many are from similar institutions or professionals with responsibilities comparable to your own.
Admission to MDP is competitive; we regret that we are unable to accommodate all qualified applicants. Your personal statement is a key part of the application. Effective statements provide a clear and detailed explanation of why MDP makes sense at this stage of your professional career and what you expect to gain from the program.
Step One
You will be asked to provide your personal profile and organizational information.
Step Two
You will be asked to respond to the following questions:
Explain how participation in the program will benefit your work and describe one or more significant challenges you would like to explore during the program. (250 word limit)
In what ways do you expect your particular skills, experience and perspective to contribute to group discussions? (250 word limit)
Step Three
You will be asked to upload your resume or curriculum vitae (CV) as a single MS Word or PDF document. Please ensure that the document lists the following elements of your professional and educational background in reverse-chronological order, beginning with your most recent activities.
Professional Experience
For each position you have held, include:

Organization name
Dates worked
Title or position
A brief description of responsibilities


Educational Background
For each educational institution you have attended, include:

Dates you attended or date your degree was conferred
Degree earned
College or university name
Step Four
You are required to submit two letters of recommendation, one from your current supervisor and one from a professional colleague. Once you have submitted the online portion of the application (steps 1–3), you will receive links to forward to your recommenders. Your recommenders will need your last name and email address to log in to the application system.
Fees
The comprehensive tuition includes all instructional materials, refreshments and most meals. Participants receive a certificate of participation at the close of the program.
Payment or a purchase order is due 30 days after registration. If acceptance into the program falls less than 30 days prior to program start date, payment is due upon acceptance. Participants are responsible for their own travel expenses.
Hotel accommodations are made available to participants at a reduced rate. Rooms are available on a first-come, first-served basis. Detailed program information and accommodation options will be provided to all admitted participants. Please note, the Harvard Graduate School of Education is not responsible for non-refundable travel arrangements or other planning expenses incurred. We recommend that you not make lodging and travel arrangements until you are admitted to the program.
Cancellations must be submitted via fax or email. Full refunds will be given up to 30 days prior to the start of the program. Due to program demand and pre-program preparations, cancellations received 29–14 days prior to the start of the program are subject to a fee of 10% of the program tuition. Cancellations received within 13 days prior to the start of the program and no-shows are subject to the full program tuition. Please note: cancellation fees are based upon the date the written request is received.
The Harvard Graduate School of Education reserves the right to change faculty or cancel programs at its discretion. In the unlikely event of program changes, the school is not responsible for non-refundable travel arrangements or other planning expenses incurred.
The Harvard Graduate School of Education affirms the right of all individuals to equal treatment in education without regard to age, race, religion, sex, sexual orientation, gender identity, marital status, handicap, national origin, or any other factors that are extraneous to effective performance. The Harvard Graduate School of Education will accommodate anyone with disabilities.
Source: www.gse.harvard.edu
INTERESTING VIDEO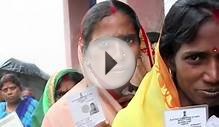 Women and Public Policy Program, Harvard Kennedy School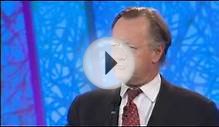 [Harvard Business School] Niall Ferguson Lectures on ...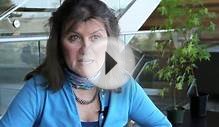 Grad Degree Program in Management: Harvard Extension School
Share this Post