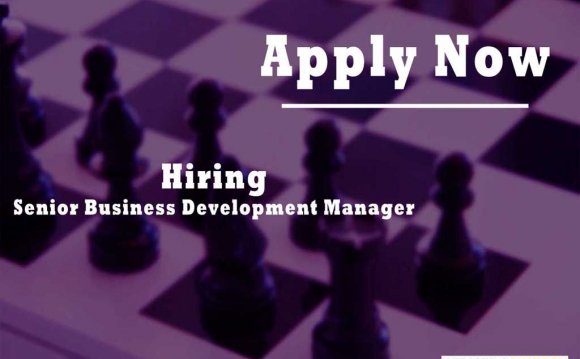 The Business Entity
Cisco's IOT Systems Business is staffing its Global Business Development team to drive the business growth for its Product Portfolio. IOT is one of the four growth areas for Cisco and we are looking forward to staffing Business Development Managers.
The Team
IoT Systems Global Business Development Team is part of IOT Systems BU and will be chartered with driving the growth of Cisco's IoT Systems Portfolio (Industrial Switching, Industrial Routing, Industrial Wireless, Industrial Security, and Management). BDM's will report into Sr. Director, Global Business Development, IOT Systems and will manage local GEO's and will also have influence globally. IoT is one of the four growth areas for Cisco and the individuals have the chance to influence the business direction.
Role & Responsibilities
IoT Senior Business Development Manager will drive the Acceleration of Product Revenues and will be responsible for IoT Systems New Product Introducition(NPI), Product Acceleration, Collateral Generation, Sales Enablement, Channel Enablement, Support Strategic Deals, Work closely with Product Management, Marketing, WW IOT Sales, WW IOT Channels, and Alliances team. Create Use Case Plays to leverage Cisco's strengths, Competitive Differentiation and Business
Minimum Qualifications
-Bachelor's degree in Engineering/Science minimum.
-Master's Degree or MBA will be ideal
Desired Skills
Must have at least 10-15 years of Business Development experience, with extensive experience in Sales Enablement, Channel Enablement, Pipeline Management, Forecasting, Sales Collateral development in Information Communication Technology (ICT) area. Industrial Networking/IoT Experience will be a plus.
-Broad understanding of Networking Portfolio (Switching, Routing, Wireless, Security, Management)
-Experience working in Enterprise, Commercial, Public Sector, SP Market segments
-Verticals Solutions Experiences in Manufacturing, Energy, and Public Sector
-Self-starter with demonstrated ability to adapt to changes in plans and strategies with only general guidance.
-Strong financial analysis skills (Excel)
-Excellent verbal, written, slide generation and presentation skills are absolutely required.
About Cisco
The Internet of Everything is a phenomenon driving new opportunities for Cisco and it's transforming our customers' businesses worldwide. We are pioneers and have been since the early days of connectivity. Today, we are building teams that are expanding our technology solutions in the mobile, cloud, security, IT, and big data spaces, including software and consulting services. As Cisco delivers the network that powers the Internet, we are connecting the unconnected. Imagine creating unprecedented disruption. Your revolutionary ideas will impact everything from retail, healthcare, and entertainment, to public and private sectors, and far beyond. Collaborate with like-minded innovators in a fun and flexible culture that has earned Cisco global recognition as a Great Place To Work. With roughly 10 billion connected things in the world now and over 50 billion estimated in the future, your career has exponential possibilities at Cisco.
Source: jobs.cisco.com
INTERESTING VIDEO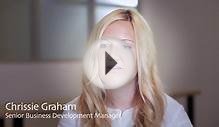 Chrissie Graham – Senior Business Development Manager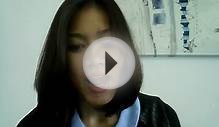 Senior Business Development Manager (Head Of Jakarta ...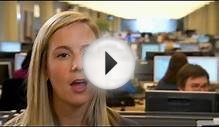 Blaire Miller, Senior Business Development Manager ...
Share this Post